The Camplus Catania is the result of an important architectural restoration. Located in Via Monsignor Ventimiglia, around which the most dynamic and vibrant commercial area of the city develops, it was formerly the seat of the "Conservatorio San Vincenzo de' Paoli".
This college of merits stands out for the beauty and prestige of its spaces. The dining area, with its large windows overlooking the inner courtyard "Corte degli aranci," serves as the main gathering place. The auditorium, once the Church of the historical Conservatory, is now used to host meetings, concerts, university courses, and film screenings.
Camplus is the ideal solution for...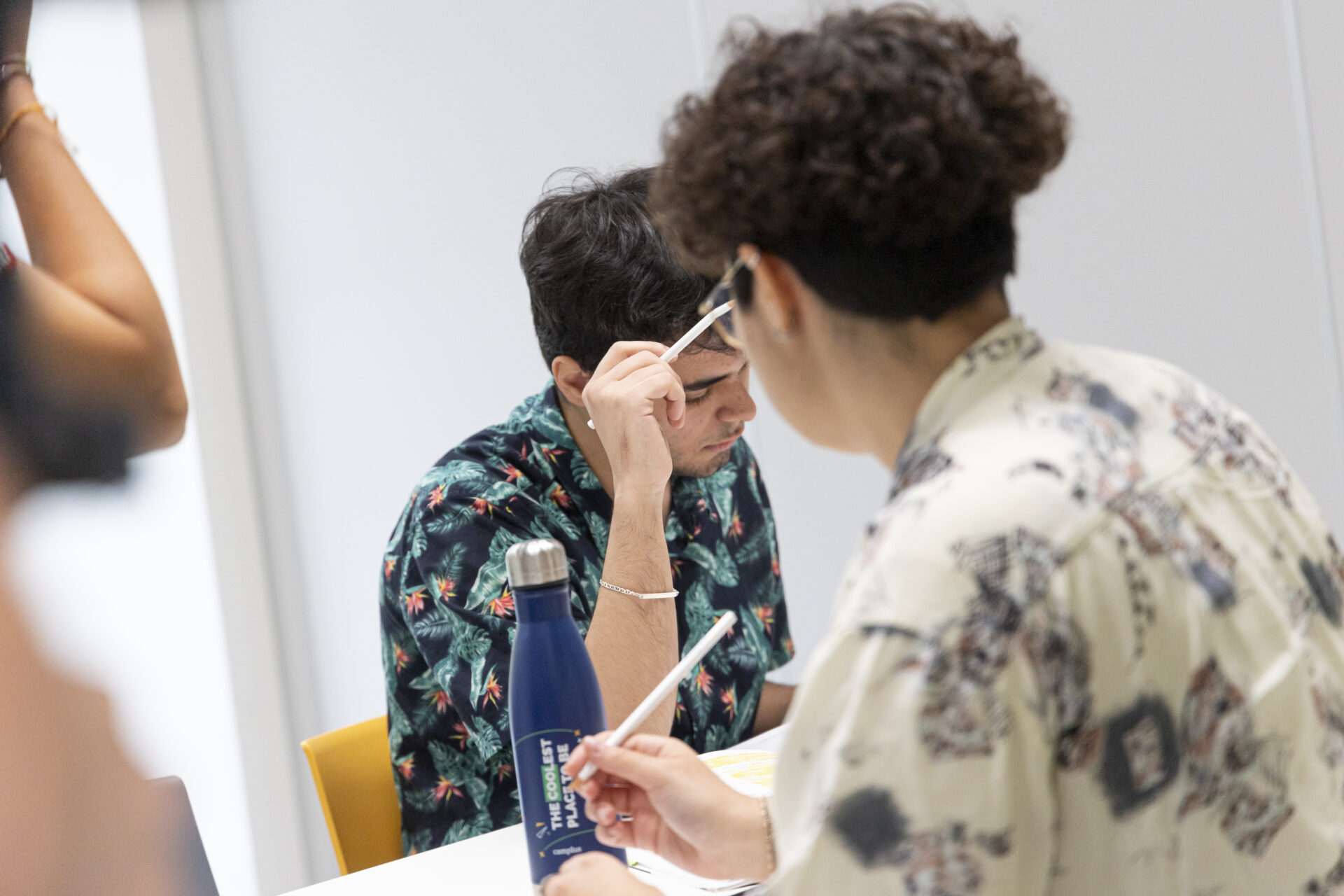 University students
Travelers
What are you looking for?
Camplus offers various hospitality solutions, whether it's for a day, a month, or a year! Below, you can discover the details of the offer, choosing between long and short stays based on your needs.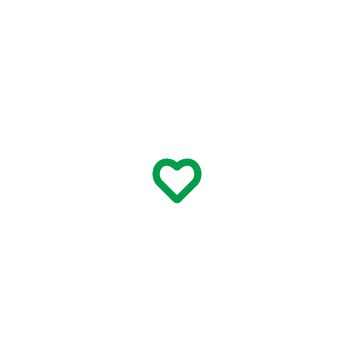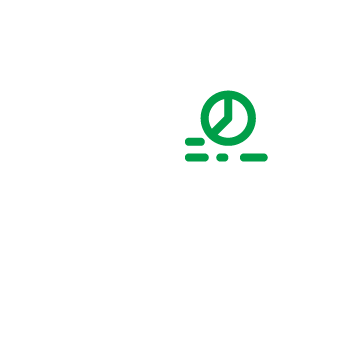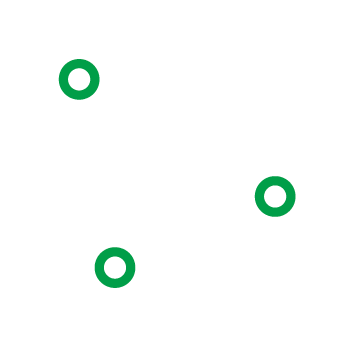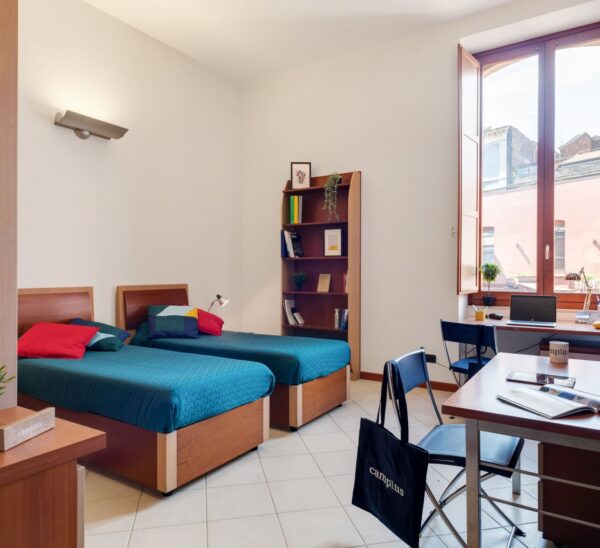 DOUBLE ROOM WITH ITS OWN BATHROOM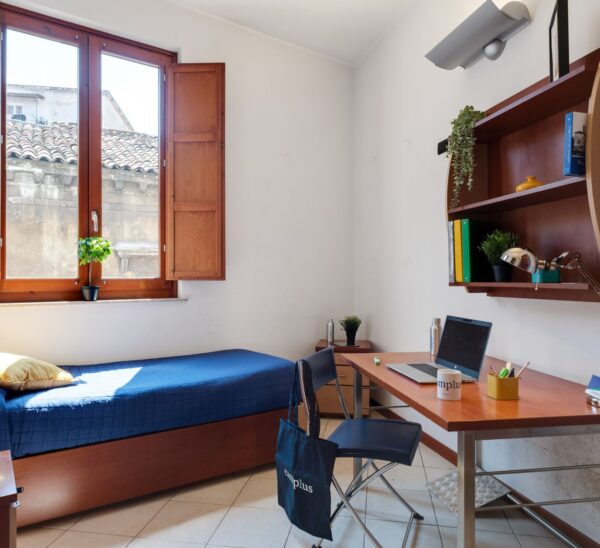 SINGLE ROOM WITH ITS OWN BATHROOM
SUPERIOR SINGLE ROOM WITH ITS OWN BATHROOM
SUPERIOR DOUBLE ROOM WITH ITS OWN BATHROOM
Join our
Colleges
Given the value of the educational proposal of our Colleges of Excellence and the recognition of the Ministry of Universities and Research, an application is required to gain admission: it is your "cover letter" to Camplus. By sending it, you will provide us with a story about your study path, your interests and your passions that we can cultivate together.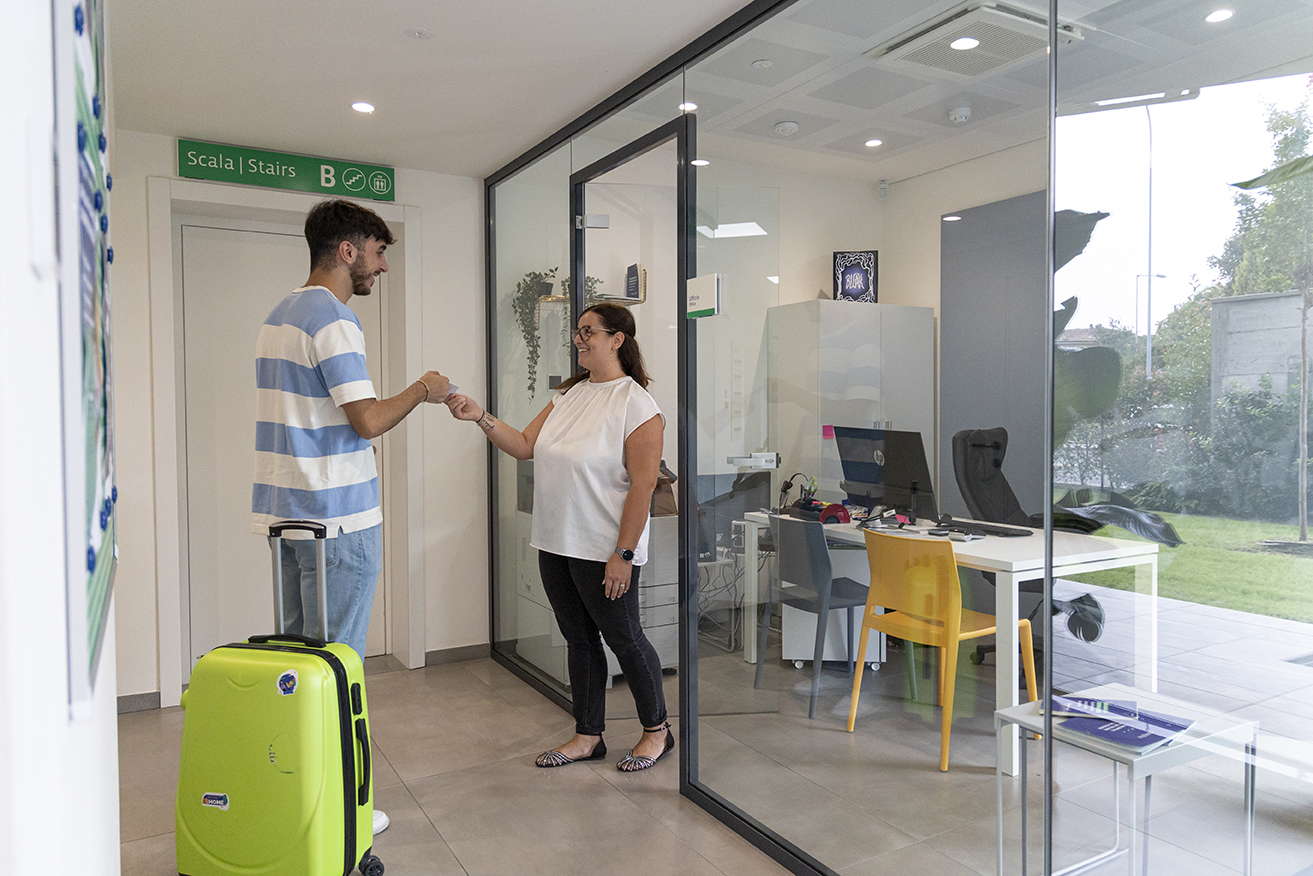 FIND OUT HOW TO ACCESS
Below are the steps to be admitted to the excellence colleges and become a Camplus student.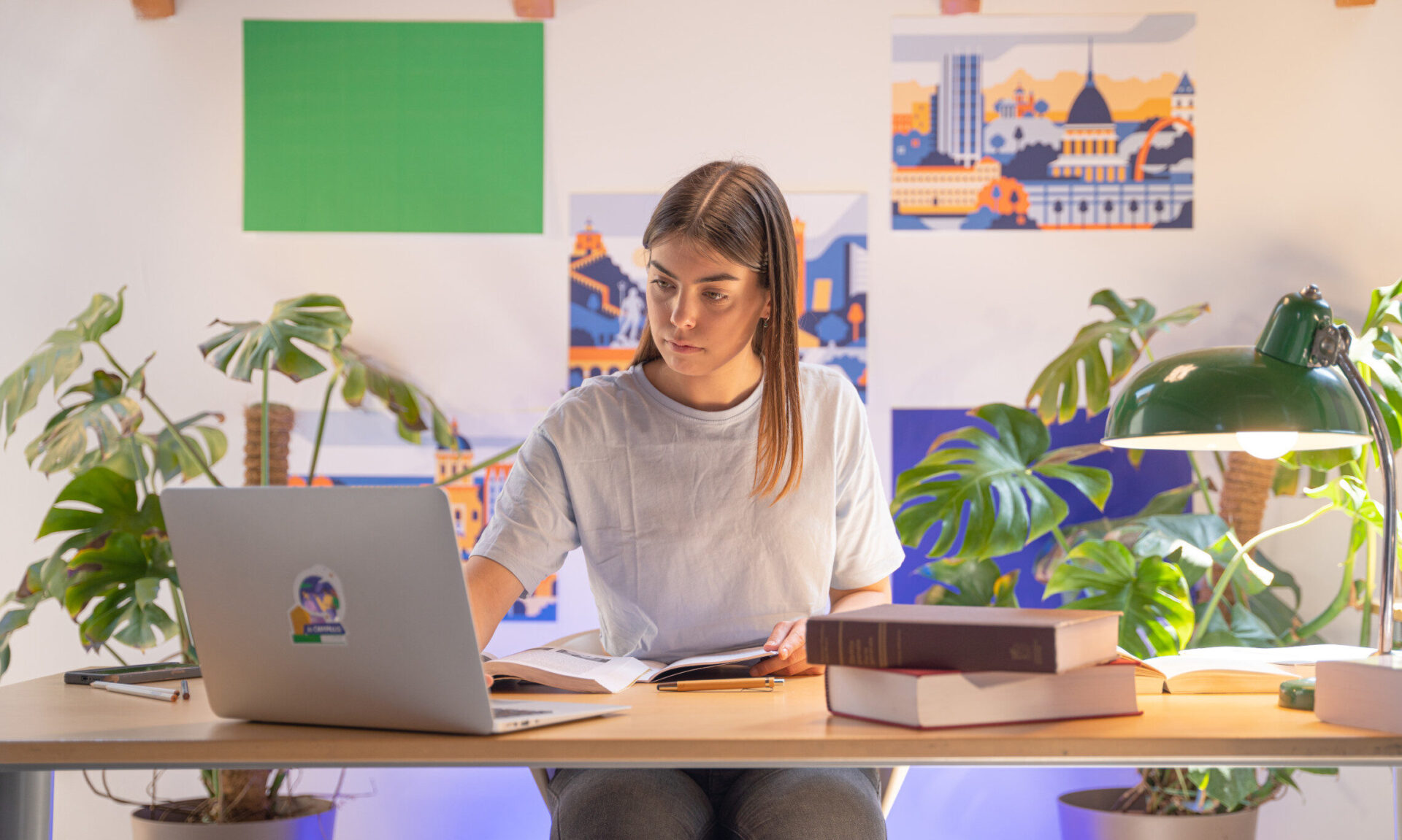 READ THE SERVICE GUIDE
Read the service guide to discover all the offer in detail.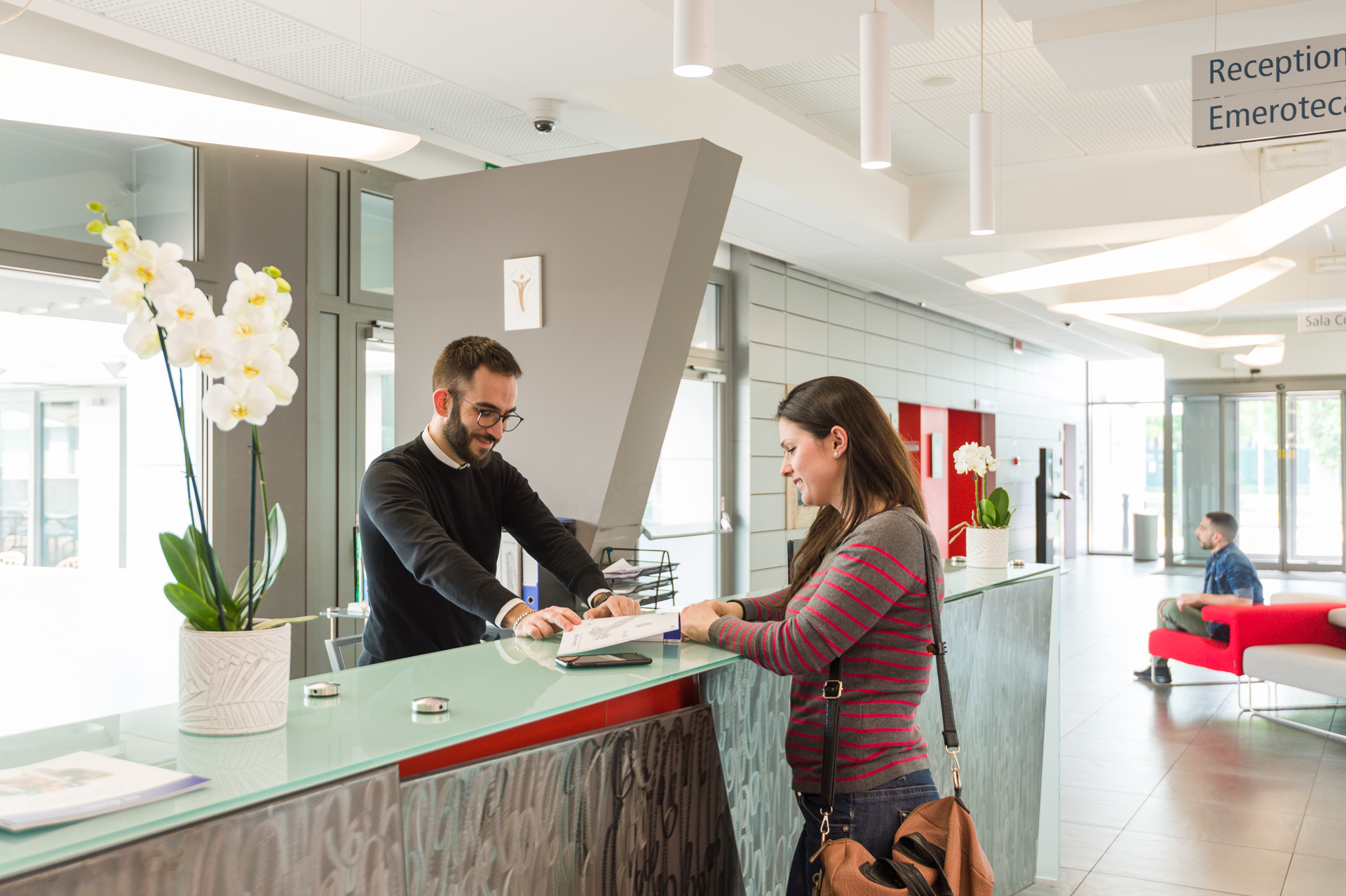 MAKE YOUR RESERVATION REQUEST
In addition to your personal information, we will ask you some information related to your stay.
Once you have completed the request, our staff will contact you and guide you through the next steps to enter Camplus!
Scholarship
Students accepted into the Camplus Colleges of Excellence are distinguished by their potential and their ability to make a difference. Our first form of recognition is the granting of preferential conditions with respect to tuition fees. The reductions have variable amounts and conditions and are specified within the competition notice and city annexes.
Discover education and
community
The educational offer is designed to adapt to students' academic paths, accompanying them towards their personal and professional growth
Watch the video of
Camplus Catania
Watch the residence video tour to discover all the opportunities that await you! You'll be immersed in beautiful and functional environments where rooms, spaces, and services are designed to facilitate studying and community living.
Book your stay now!
Whatever your reason for coming, be it for tourism, work or study, at Camplus you will always find the hospitality you are looking for, able to meet your needs with the right comfort, suitable services and a pleasant atmosphere.

Are you looking for a space for your events?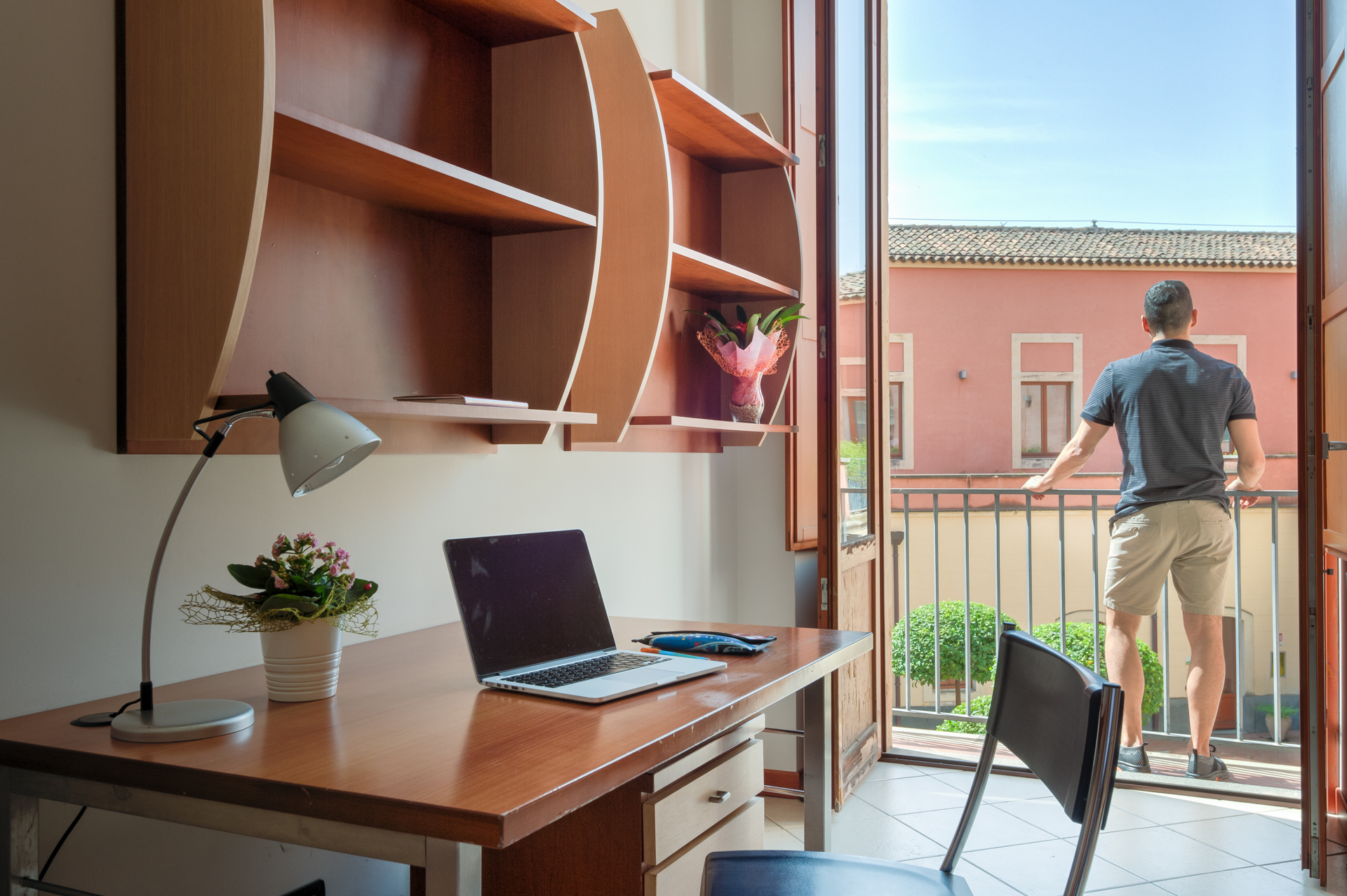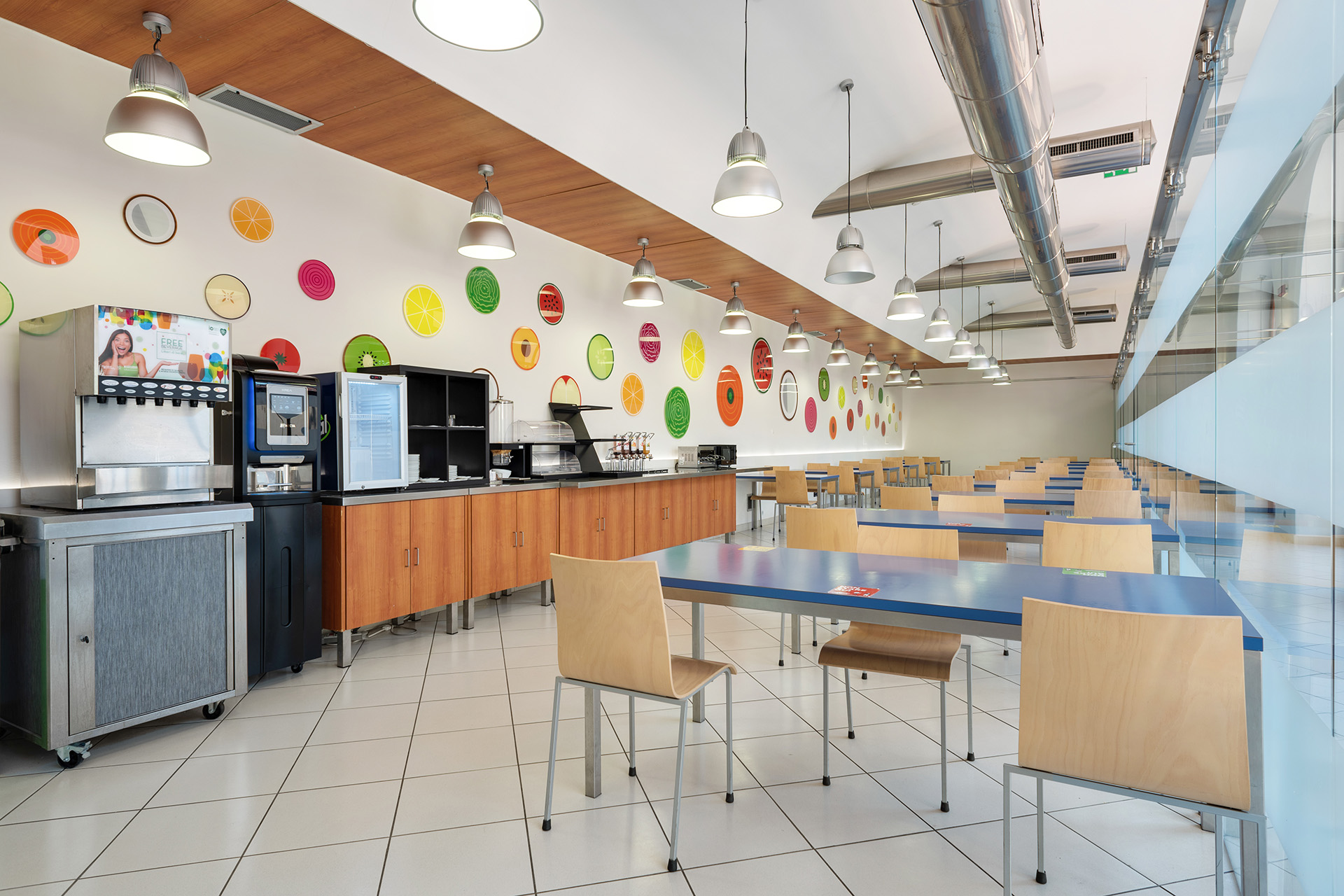 College Student Manager
EMANUELE PALUMBO
Il mio motto: "Il secondo momento migliore è adesso"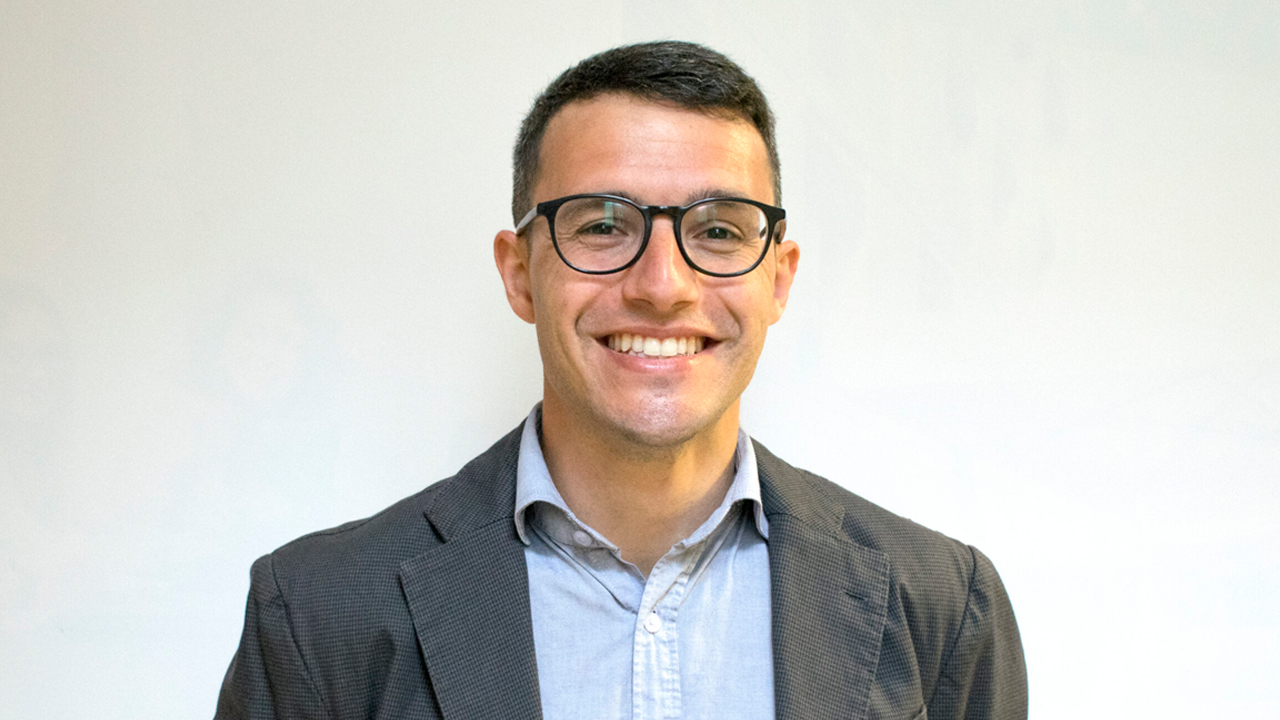 Vice College Student Manager
SIMONE PICCININI
Il mio motto: "A mattinata fa jurnata"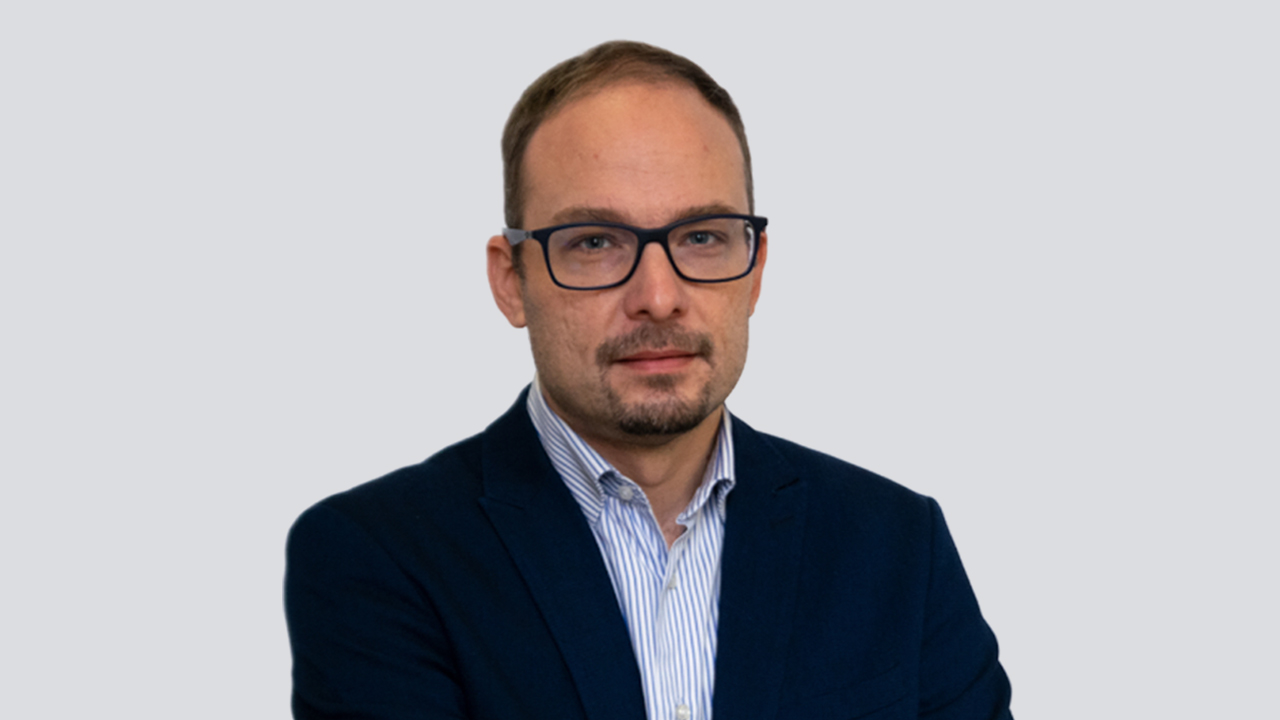 College operation manager
DAVIDE ATTAGUILE
Il mio motto: "Domani il sole sorgerà e chissà la vita cosa porterà"