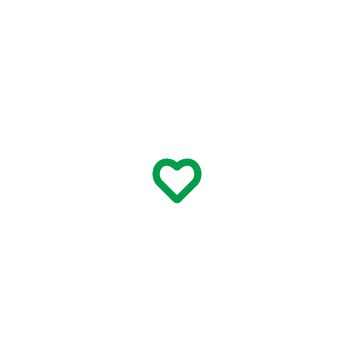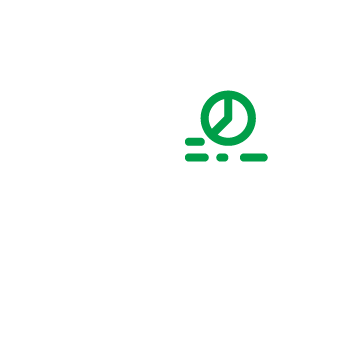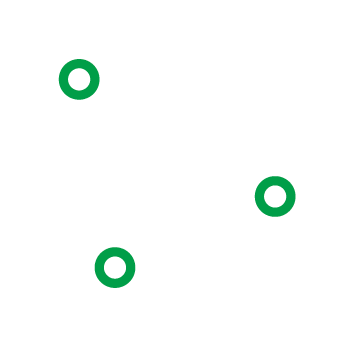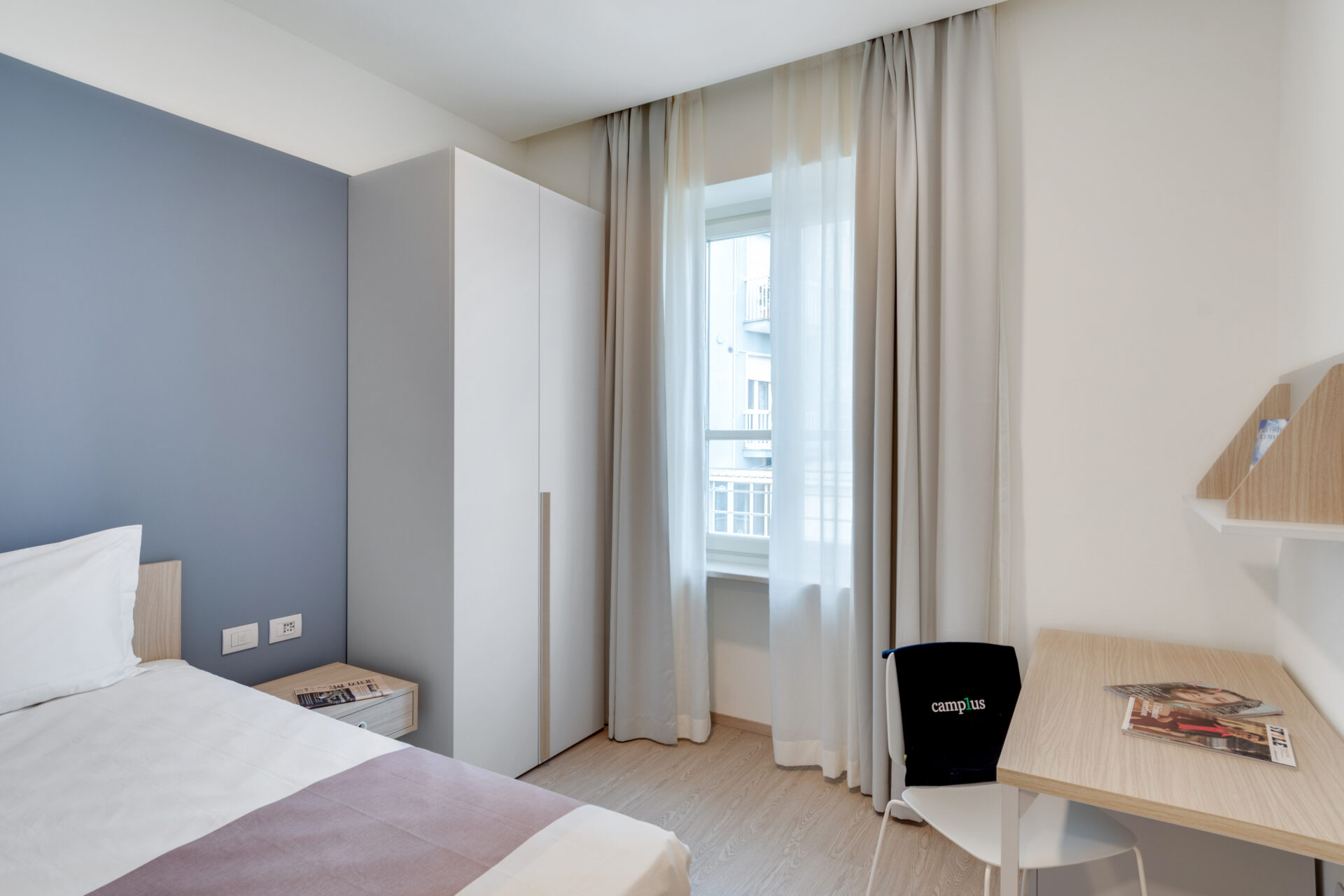 SINGLE ROOM WITH ITS OWN BATHROOM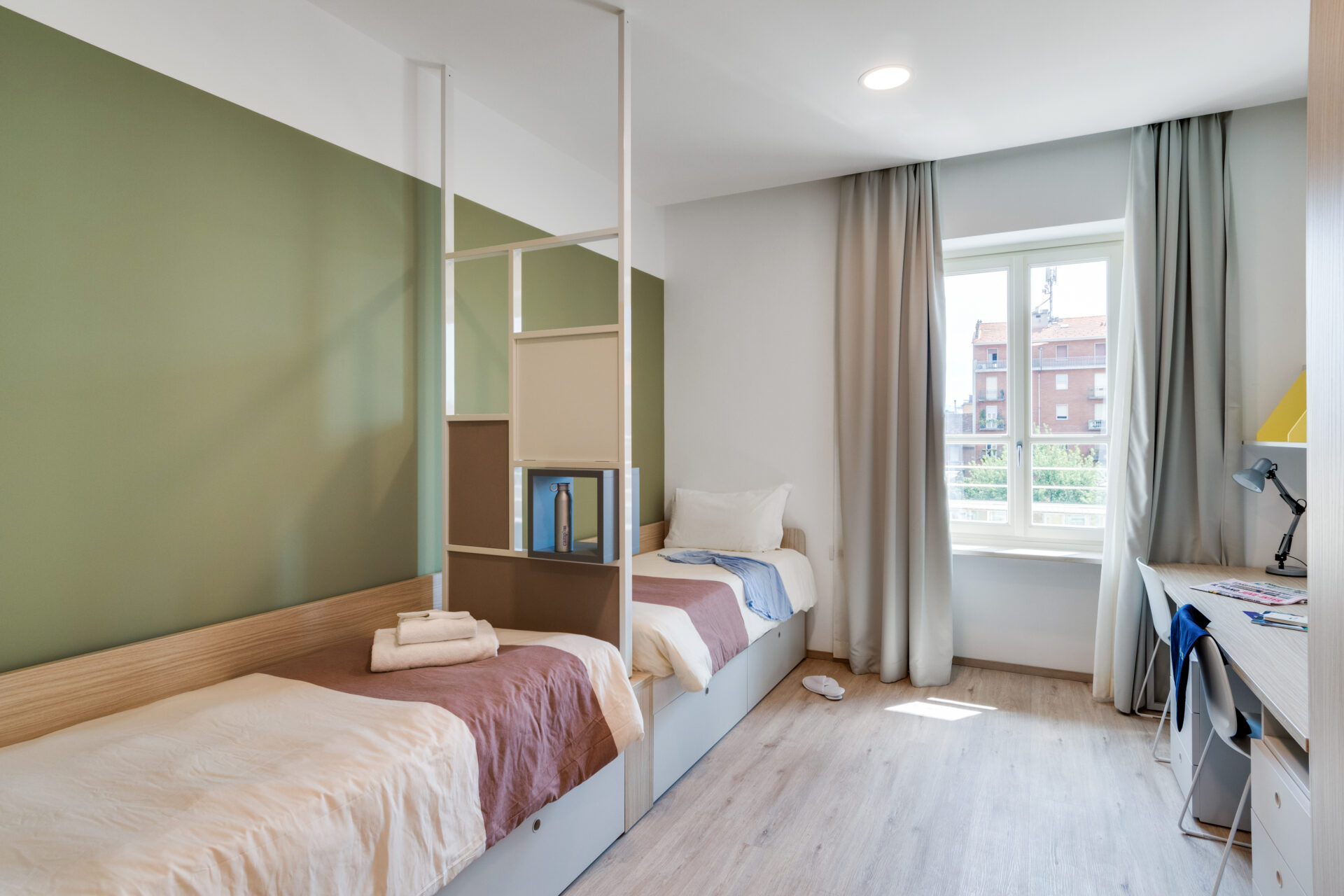 DOUBLE SUPERIOR ROOM WITH ITS OWN BATHROOM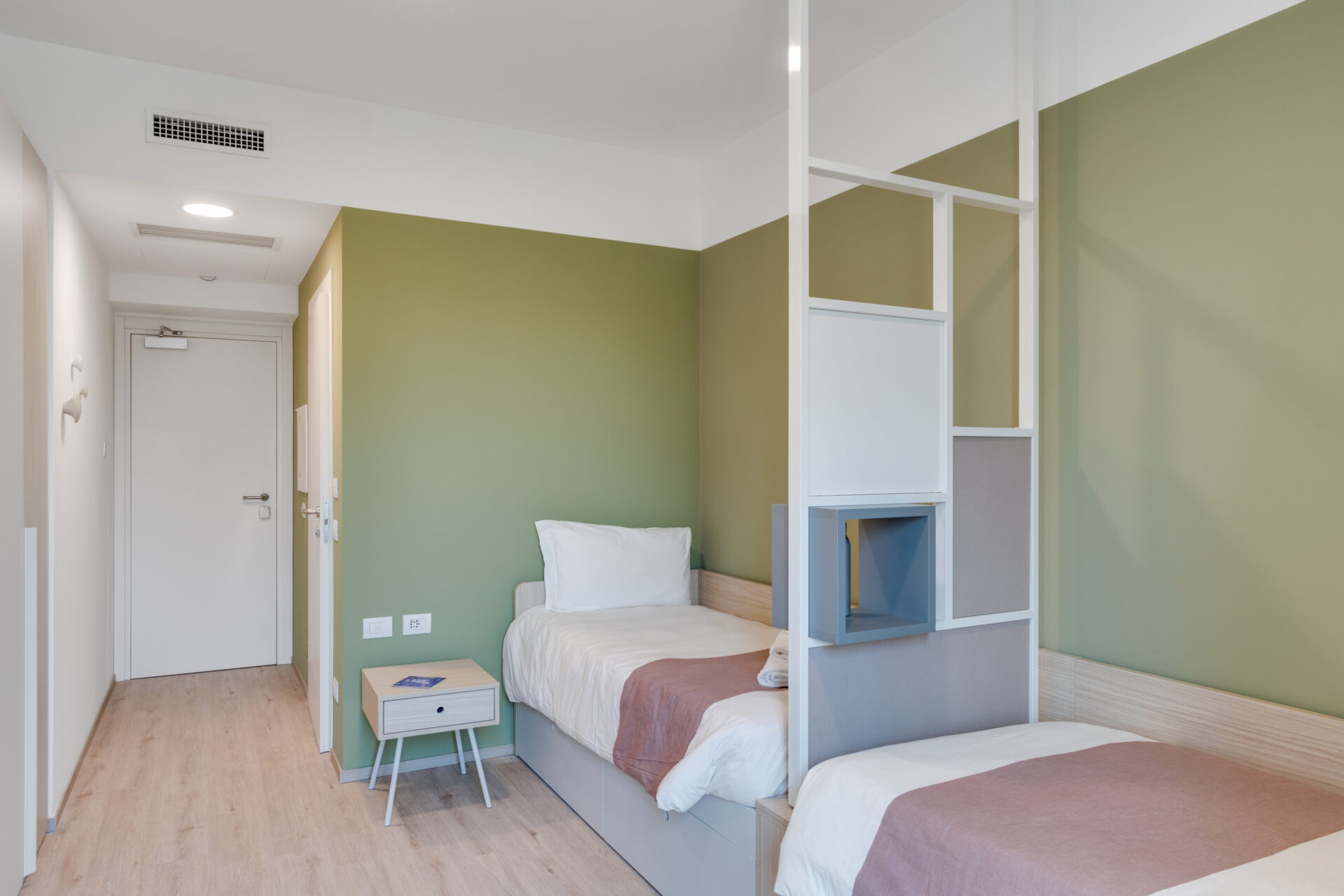 DOUBLE ROOM WITH ITS OWN BATHROOM
Discover
Camplus Bernini

From the study room to the fitness center, and all the way to the relaxation lounge, every environment is designed to meet the study and leisure needs of our guests.
Join our
Colleges
Given the value of the educational proposal of our Colleges of Exellence and the recognition of the Ministry of Universities and Research, an application is required to gain admission: it is your "cover letter" to Camplus. By sending it, you will provide us with a story about your study path, your interests and your passions that we can cultivate together.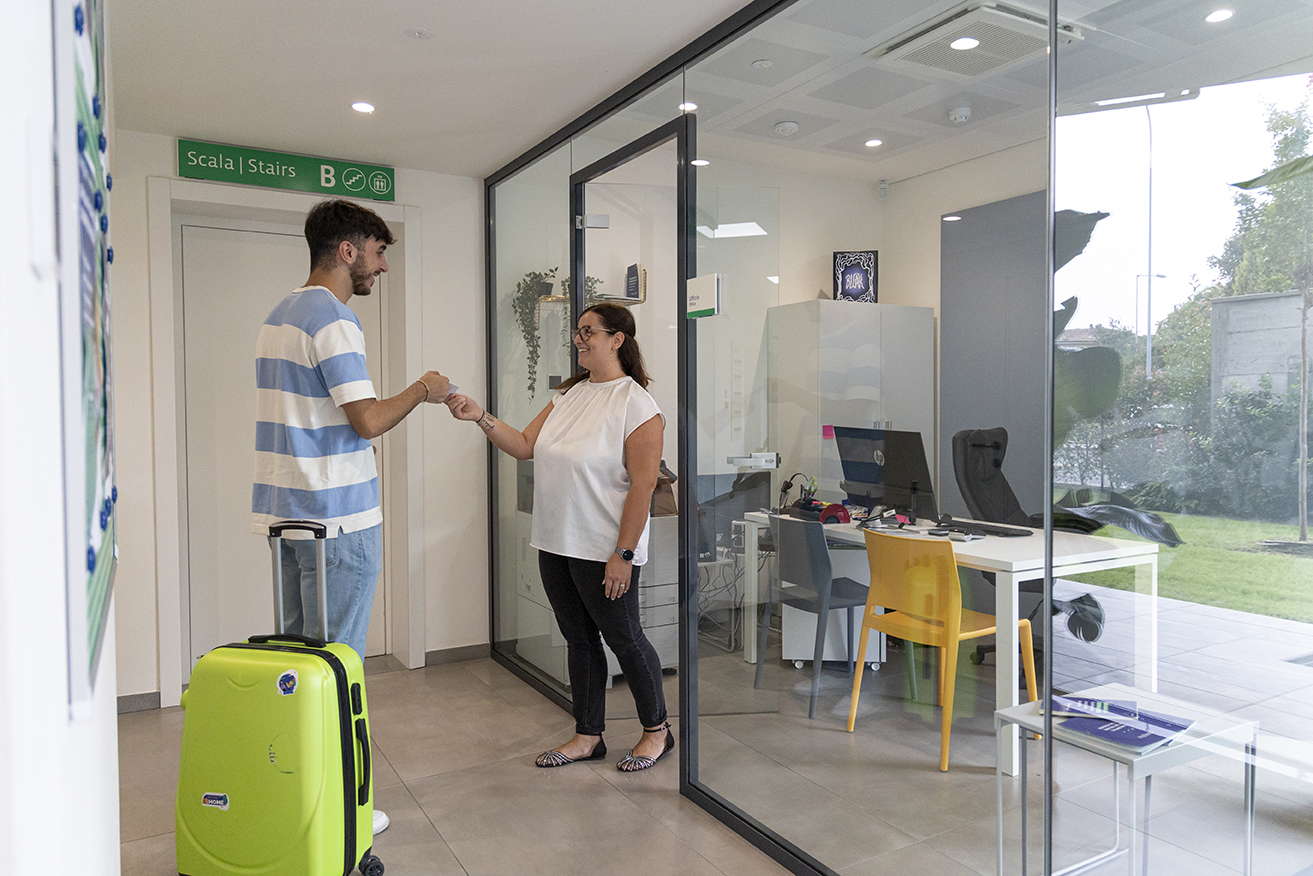 FIND OUT HOW TO ACCESS
Below are the steps to be admitted to the Colleges of Excellence and become a Camplus student.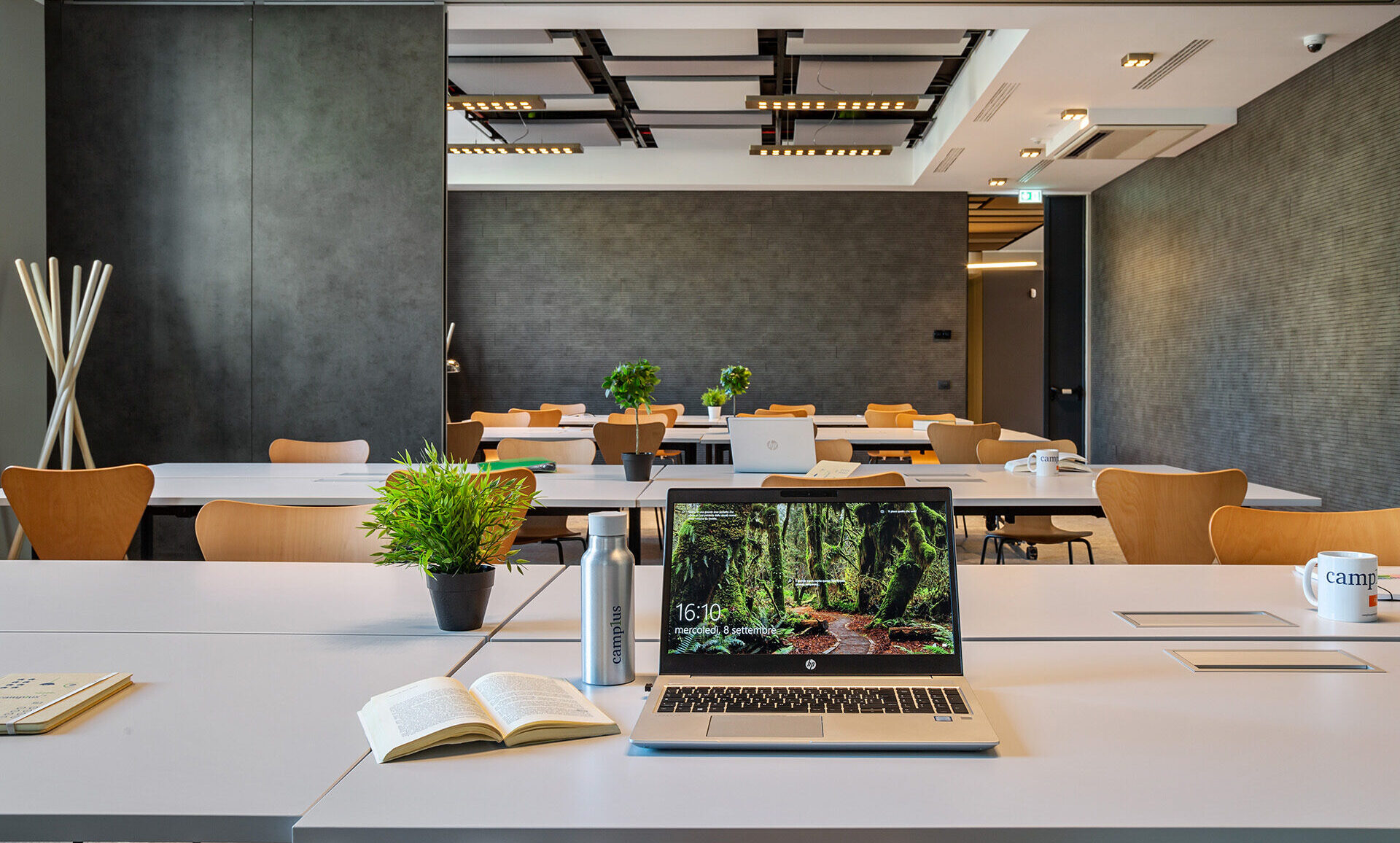 READ THE SERVICE GUIDE
Read the service guide to discover all the offer in detail.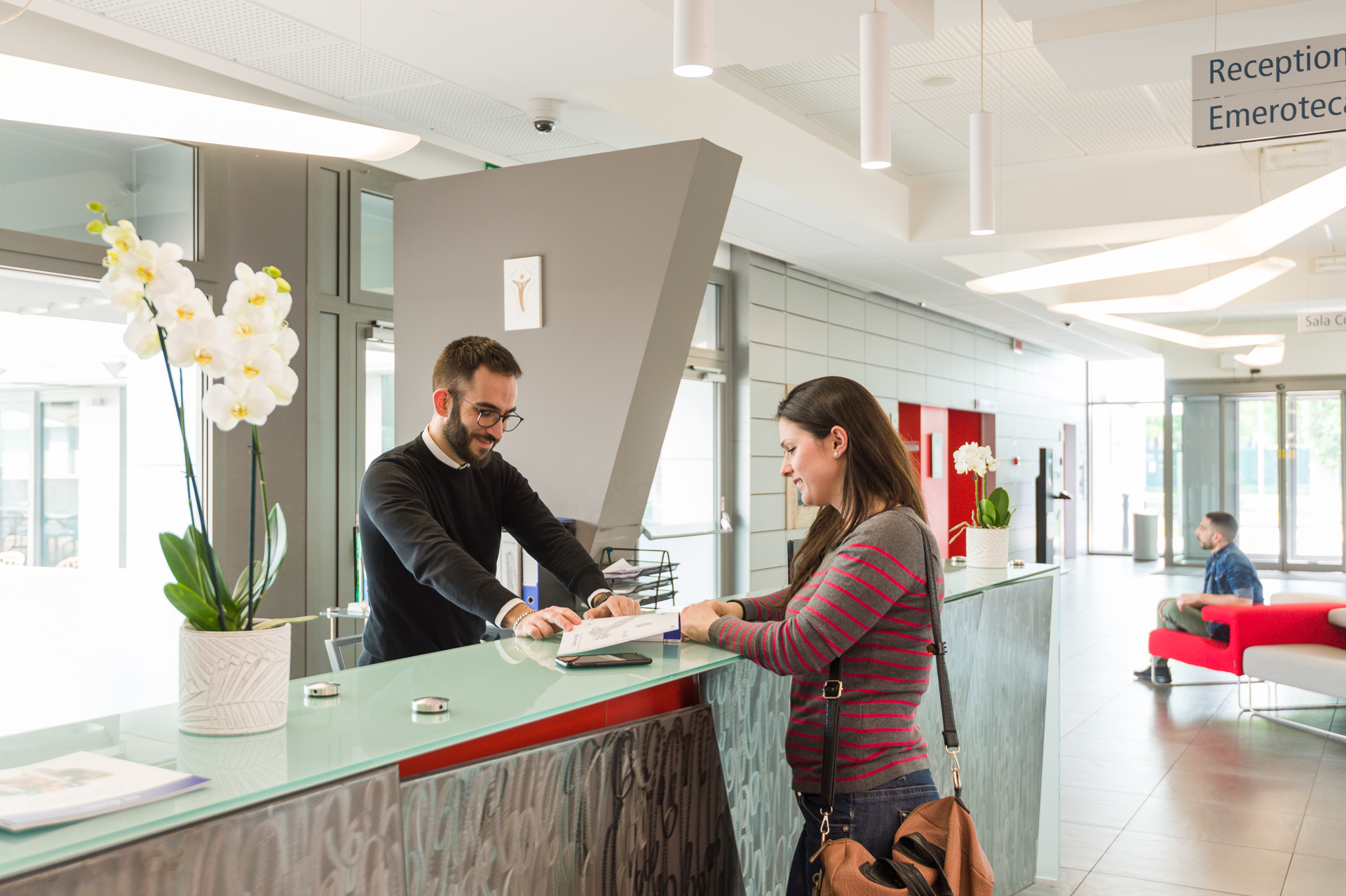 MAKE YOUR RESERVATION REQUEST
In addition to your personal information, we will ask you some information related to your stay.
Once you have completed the request, our staff will contact you and guide you through the next steps to enter Camplus!
Scholarship
Students accepted into the Camplus Colleges of Exellence are distinguished by their potential and their ability to make a difference. Our first form of recognition is the granting of preferential conditions with respect to tuition fees. The reductions have variable amounts and conditions and are specified within the competition notice and city annexes.
Discover education and
community
The educational offer is designed to adapt to students' academic paths, accompanying them towards their personal and professional growth
Watch the video of
Camplus Bernini
Watch the residence video tour to discover all the opportunities that await you! You'll be immersed in modern and functional environments where rooms, spaces, and services are designed to facilitate studying and community living.
Other accomodation
in the city