Located in close proximity to the Vatican and with a breathtaking view of Michelangelo's majestic dome, the new Camplus San Pietro is the ideal residence for students and young professionals seeking accommodation in the capital. Thanks to its proximity to the San Pietro station, it is possible to reach the main points of interest, university campuses, and all the most fascinating and famous attractions in Rome.
The residence offers different types of accommodation in both single and double rooms. Moreover, the structure includes numerous common areas such as study rooms, tutor rooms, recreational rooms, library with newspaper and magazine service, laundry, terrace, garden, and parking for cars/bikes/motorbikes. Among the included services, guests can also freely use the IT facilities and WIFI connection available in all areas of the residence.
Camplus is the ideal solution for...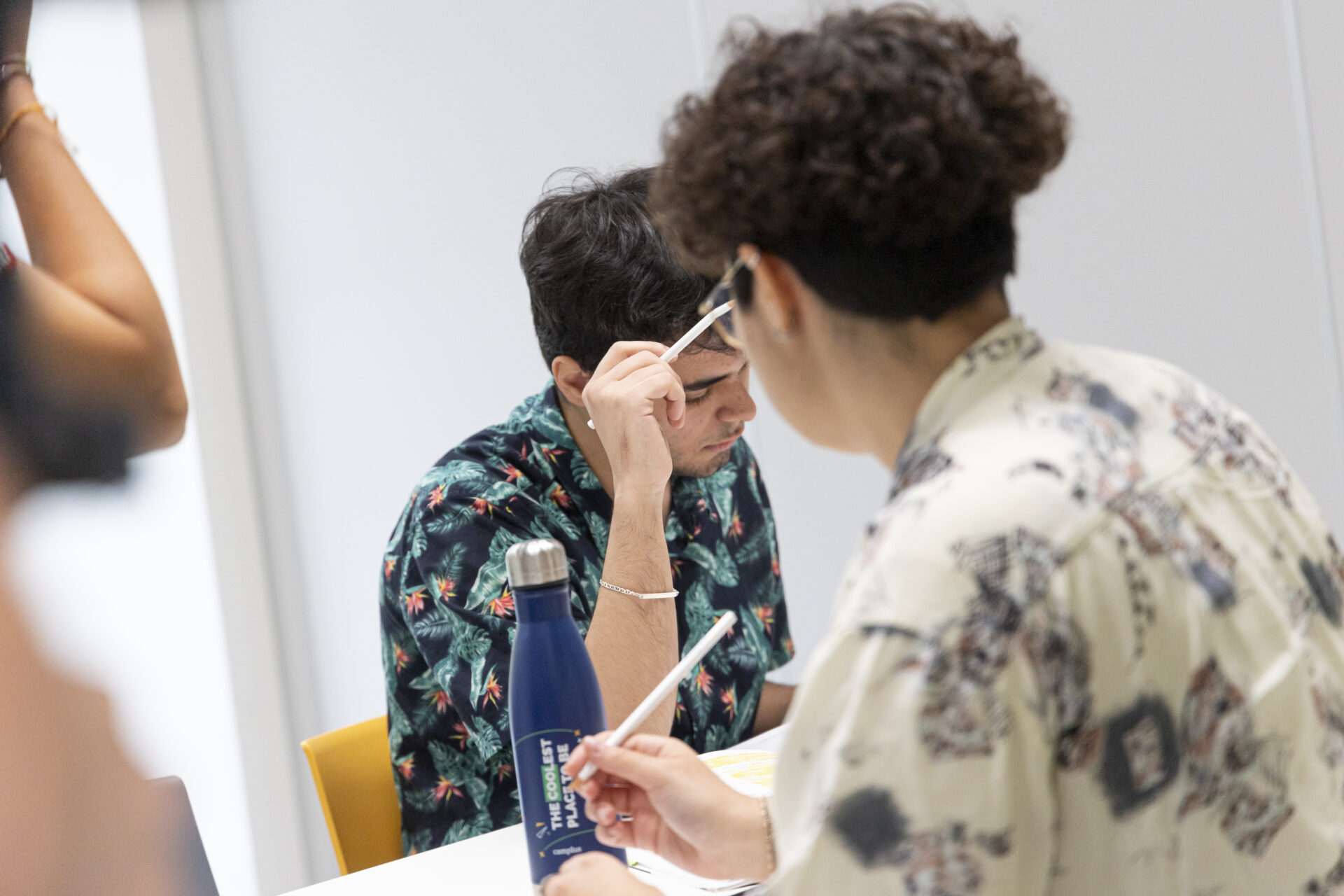 University students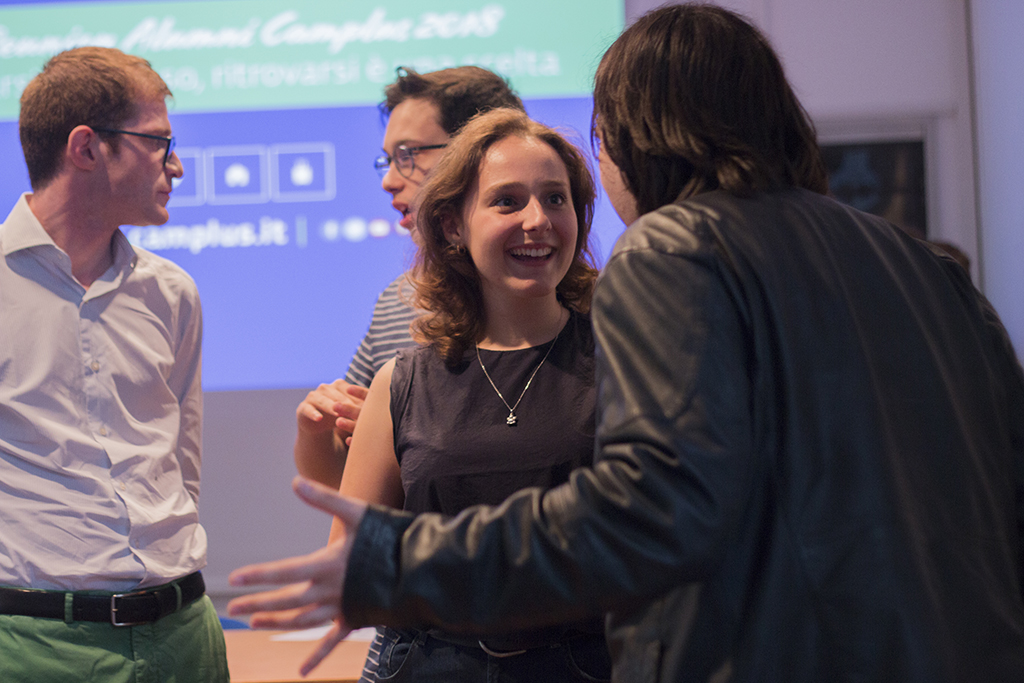 Workers
Travelers
What are you looking for?
Camplus offers various hospitality solutions, whether it's for a day, a month, or a year! Below, you can discover the details of the offer, choosing between long and short stays based on your needs.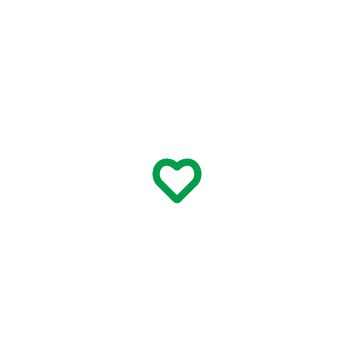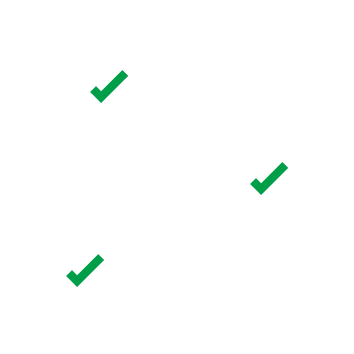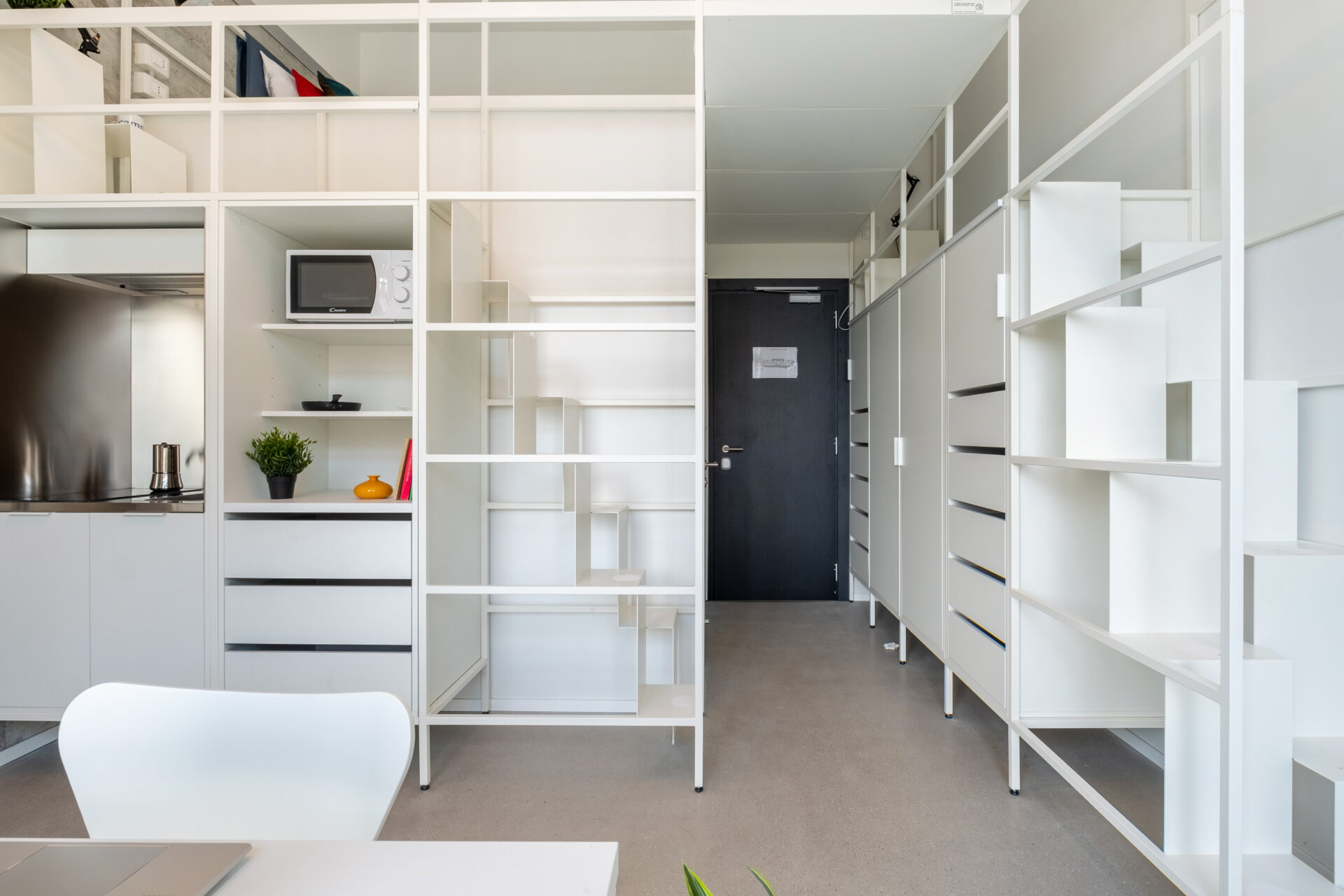 SINGLE ROOM WITH KITCHENETTE AND SHARED BATHROOM WITH ANOTHER SINGLE ROOM.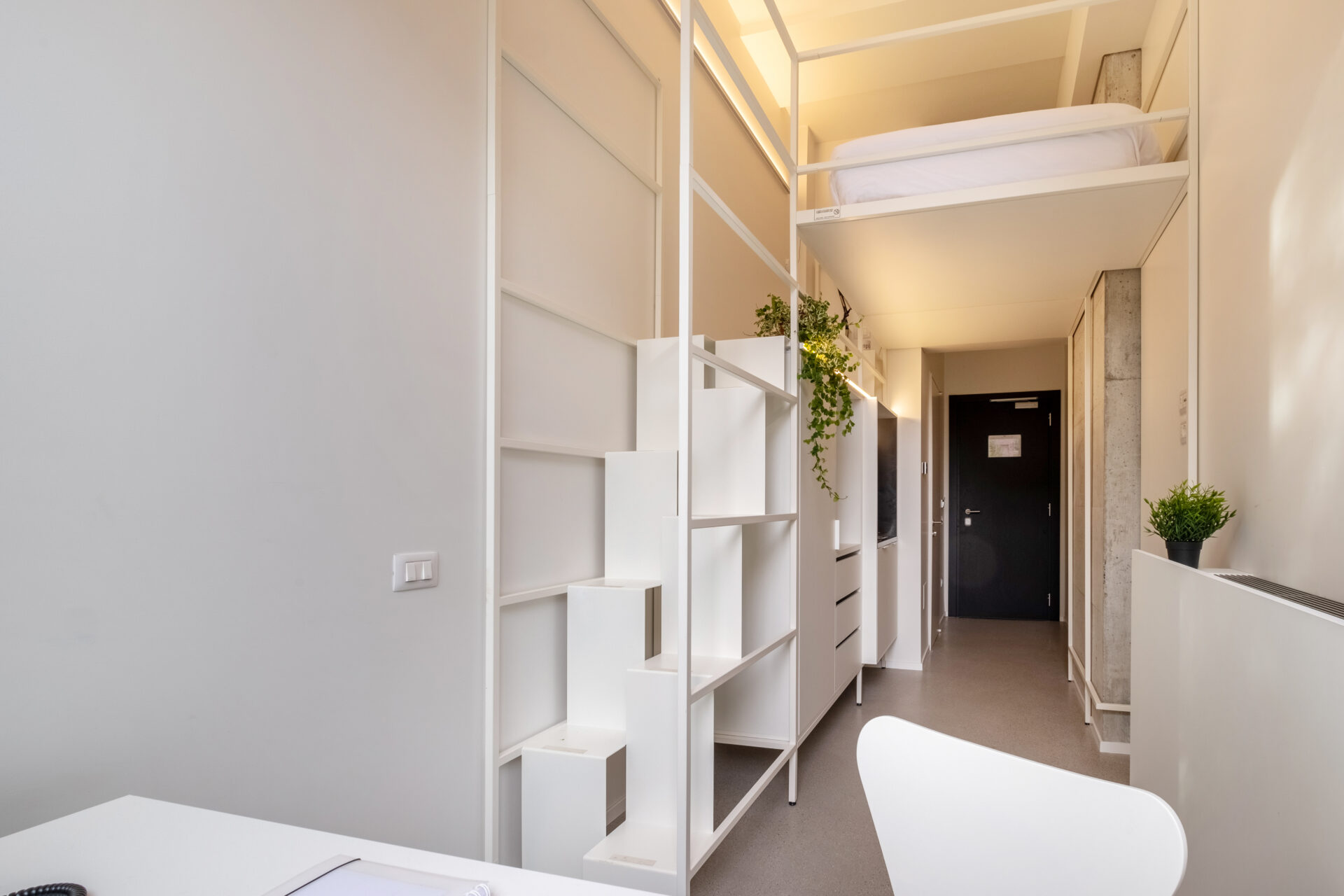 DOUBLE ROOM WITH KITCHENETTE AND PRIVATE BATHROOM
Find out how to
book
your room
To book your room, you need to make a reservation request, and you will be contacted by our staff.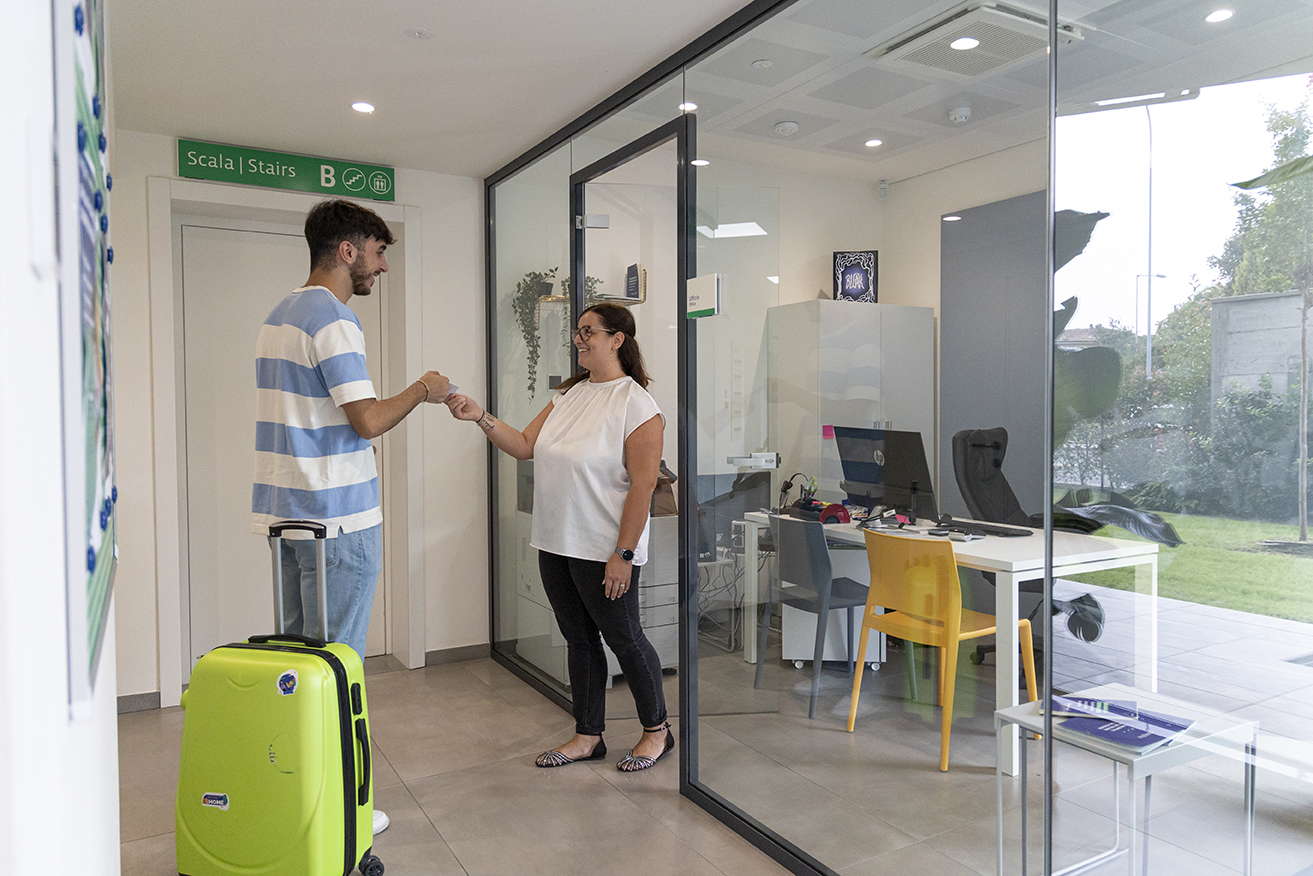 FIND OUT HOW TO ACCESS
Below are the steps to become a Camplus student.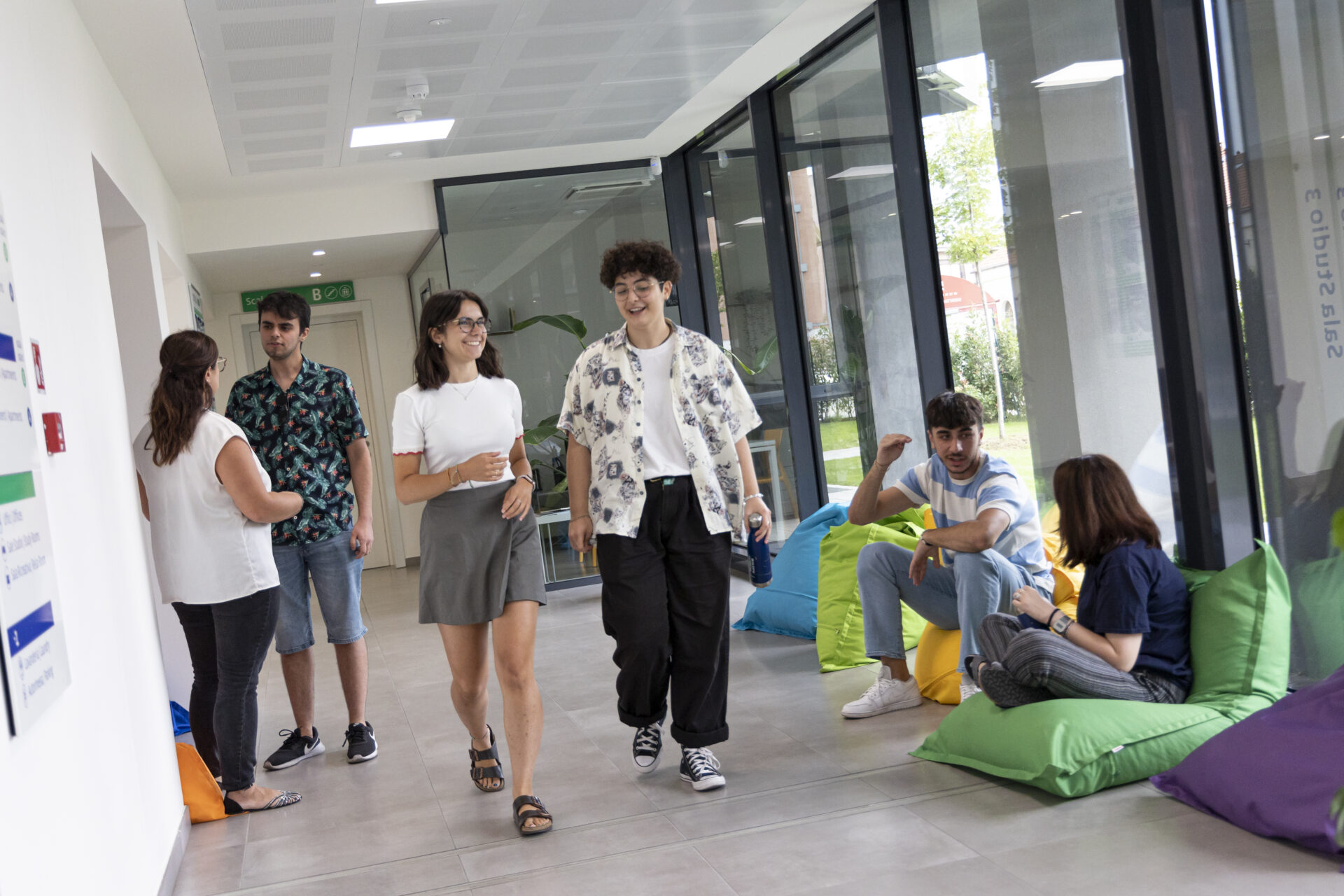 READ THE SERVICES GUIDE
In the service guide, you will be able to discover the entire residential offering in detail.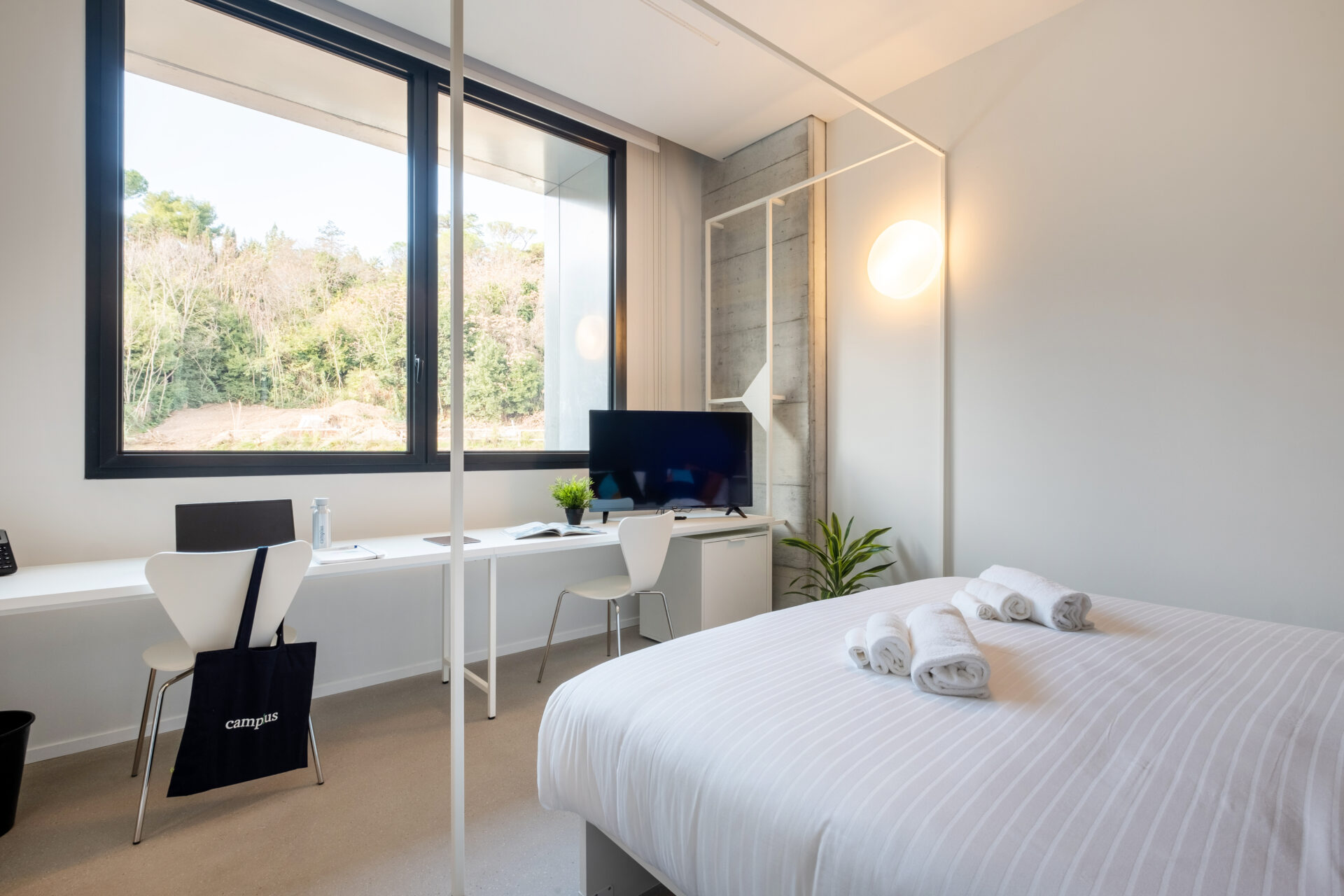 MAKE YOUR RESERVATION REQUEST
In addition to your personal information, we will ask you some information related to your stay.
Once you have completed the request, our staff will contact you and guide you through the next steps to enter Camplus!
Other accomodation
in the city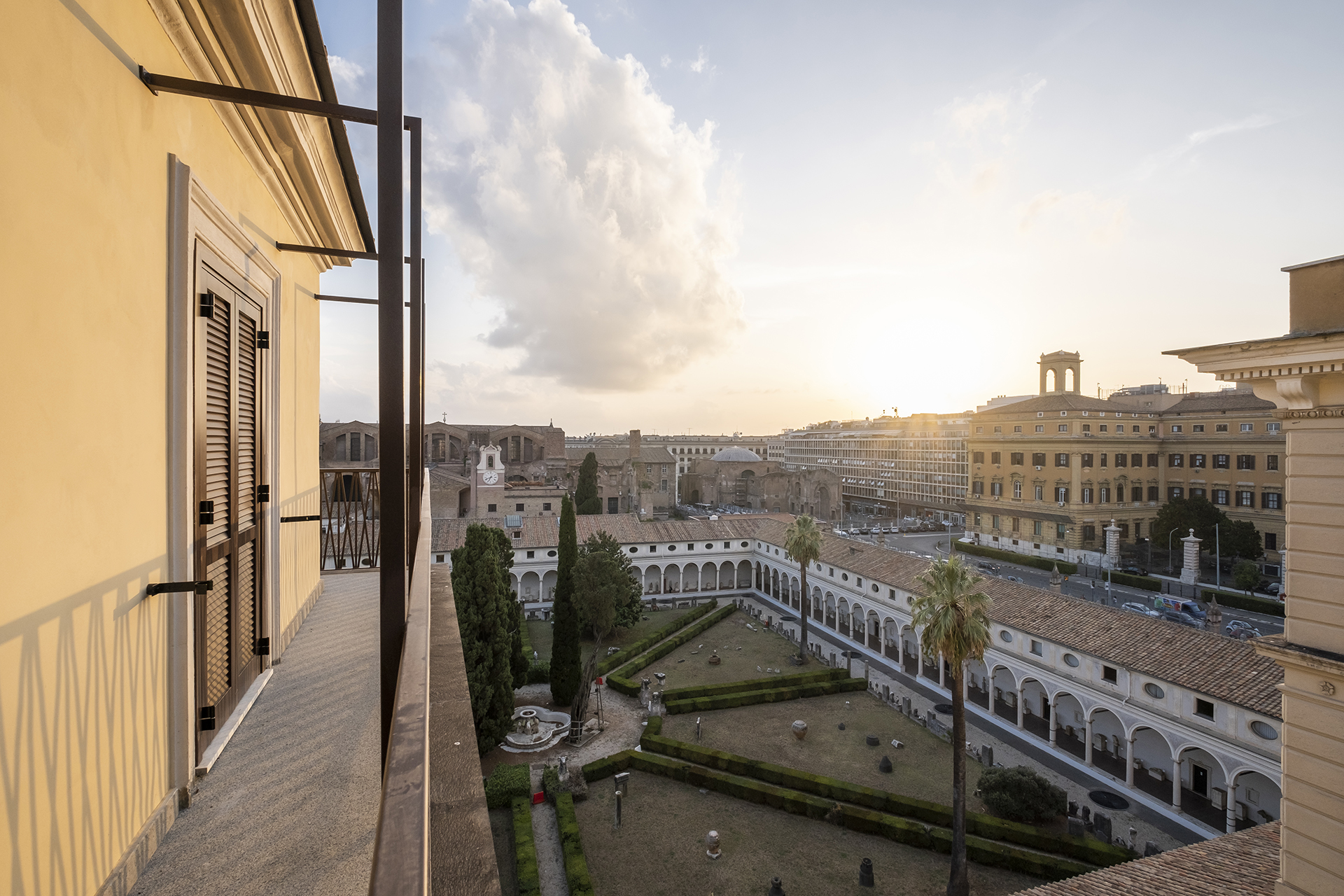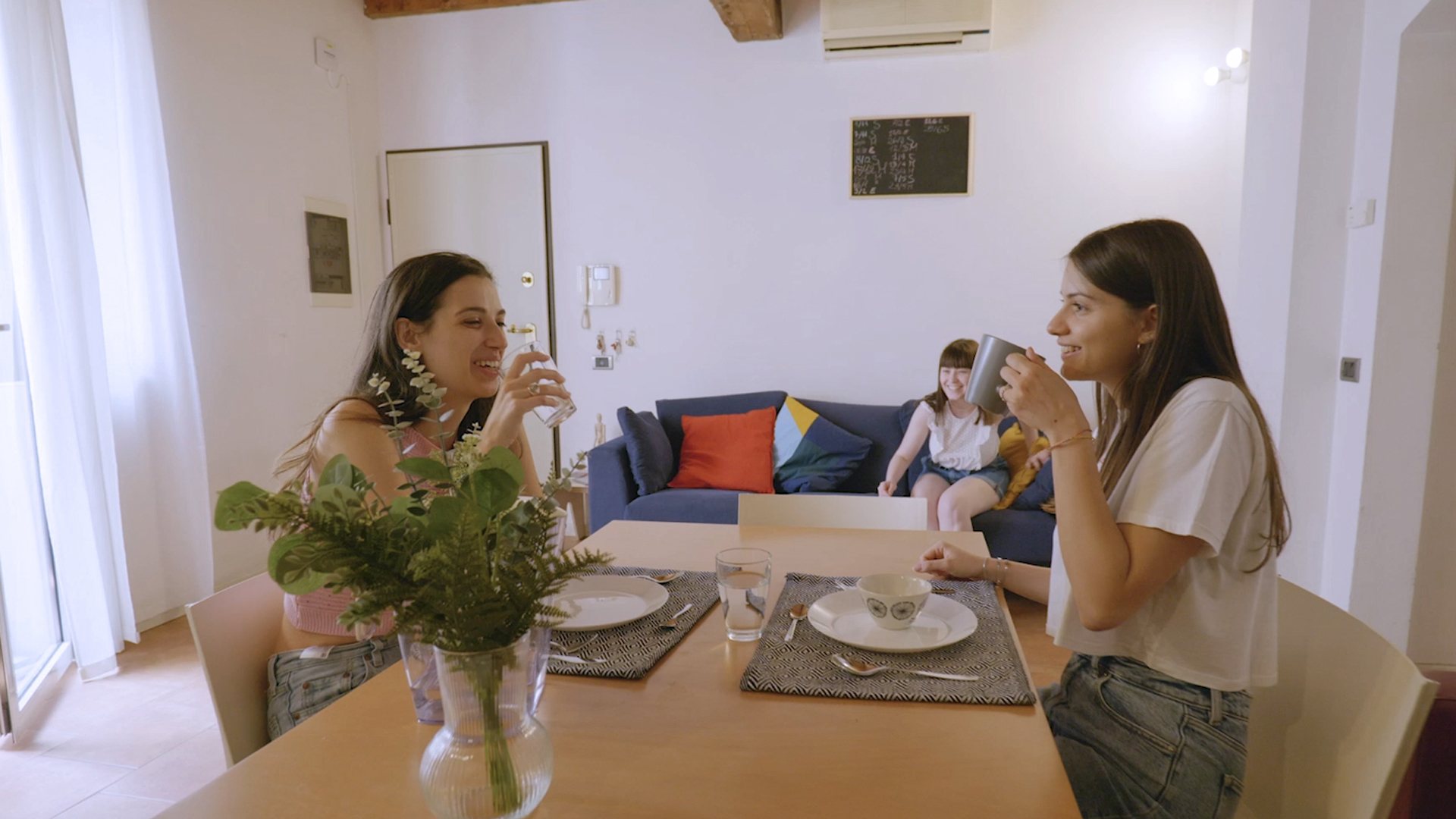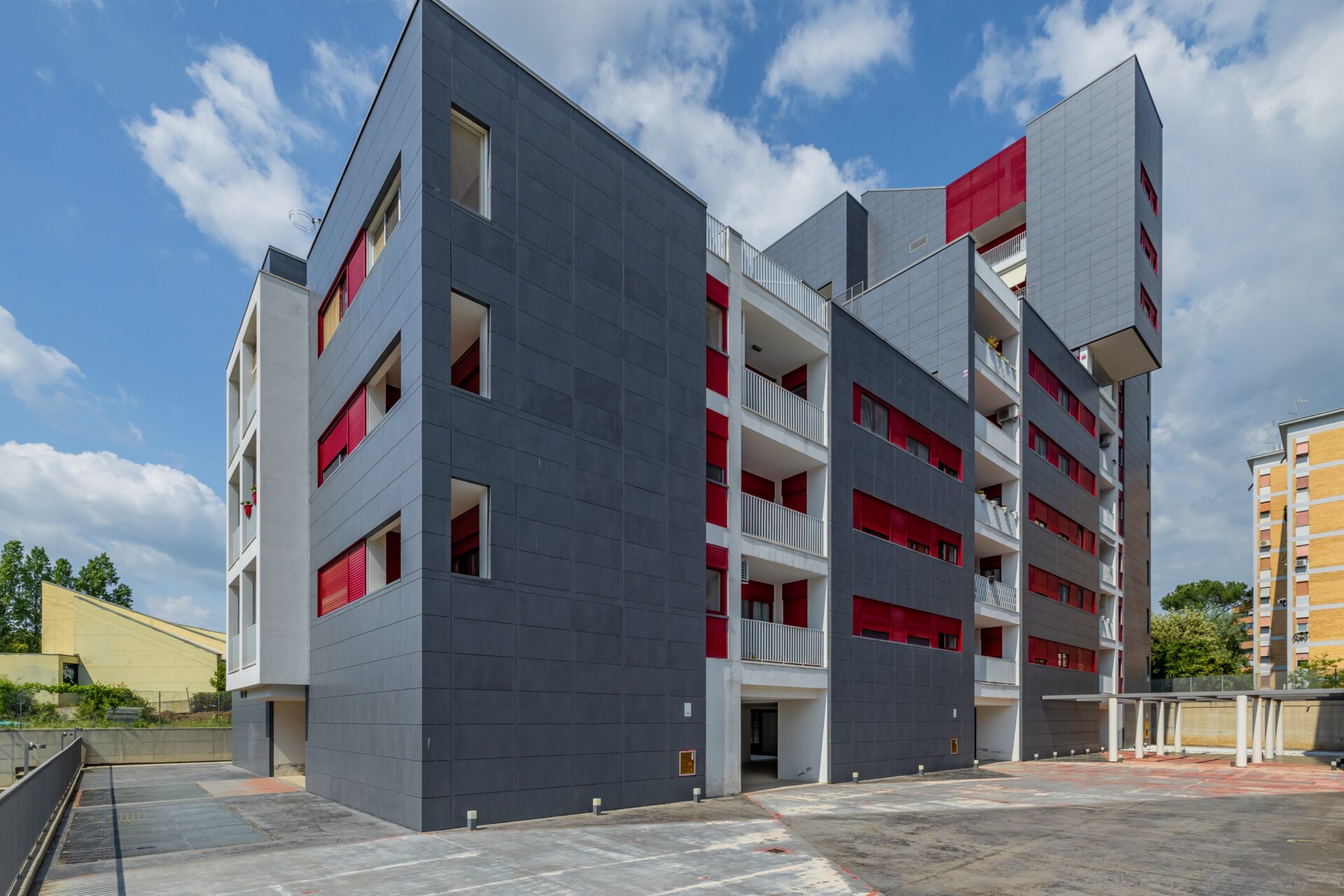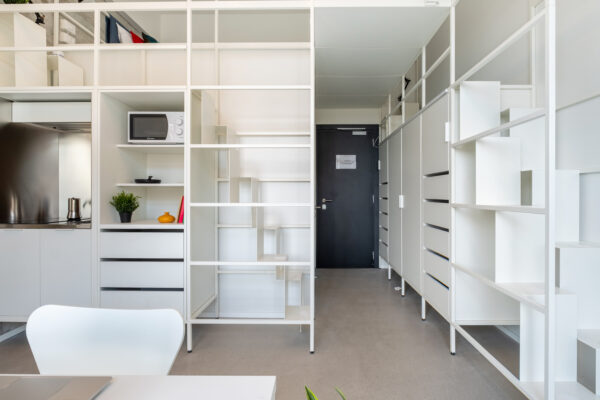 TWIN COMFORT LOFT
The Twin Comfort Loft rooms are the perfect solution for those who want maximum independence even while traveling. They consist of two single beds positioned on the loft and are equipped with a convenient kitchenette. All accommodations are characterized by the extremely brightness of the spaces thanks to the presence of large windows or a terrace. The rooms also guarantee maximum relaxation and a pleasant view of the private garden or the residence courtyard.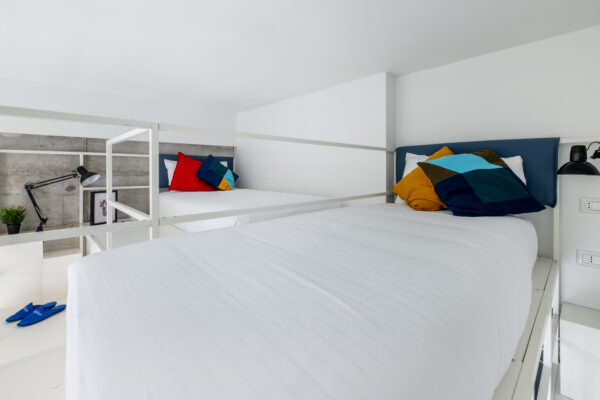 TWIN COMFORT
The Twin Comfort rooms consist of two comfortable single beds and offer a kitchenette.


SUPERIOR DOUBLE/TWIN
he Camplus Roma San Pietro offers spacious and comfortable superior double/twin rooms available with either a double bed or two single beds. They are also equipped with a terrace where you can enjoy the particular tranquility and privacy offered by the private park surrounding the residence.

COMFORT DOUBLE/TWIN ROOM
The comfort double/twin rooms at Camplus Roma San Pietro are available with either a double bed or single beds. Extremely bright, they are equipped with a large window with a suggestive view of the private park. An ideal solution to enjoy the tranquility that only a residence like Camplus Roma San Pietro can offer.


Book your stay now!
Whatever your reason for coming, be it for tourism, work or study, at Camplus you will always find the hospitality you are looking for, able to meet your needs with the right comfort, suitable services and a pleasant atmosphere.
Other
options in the city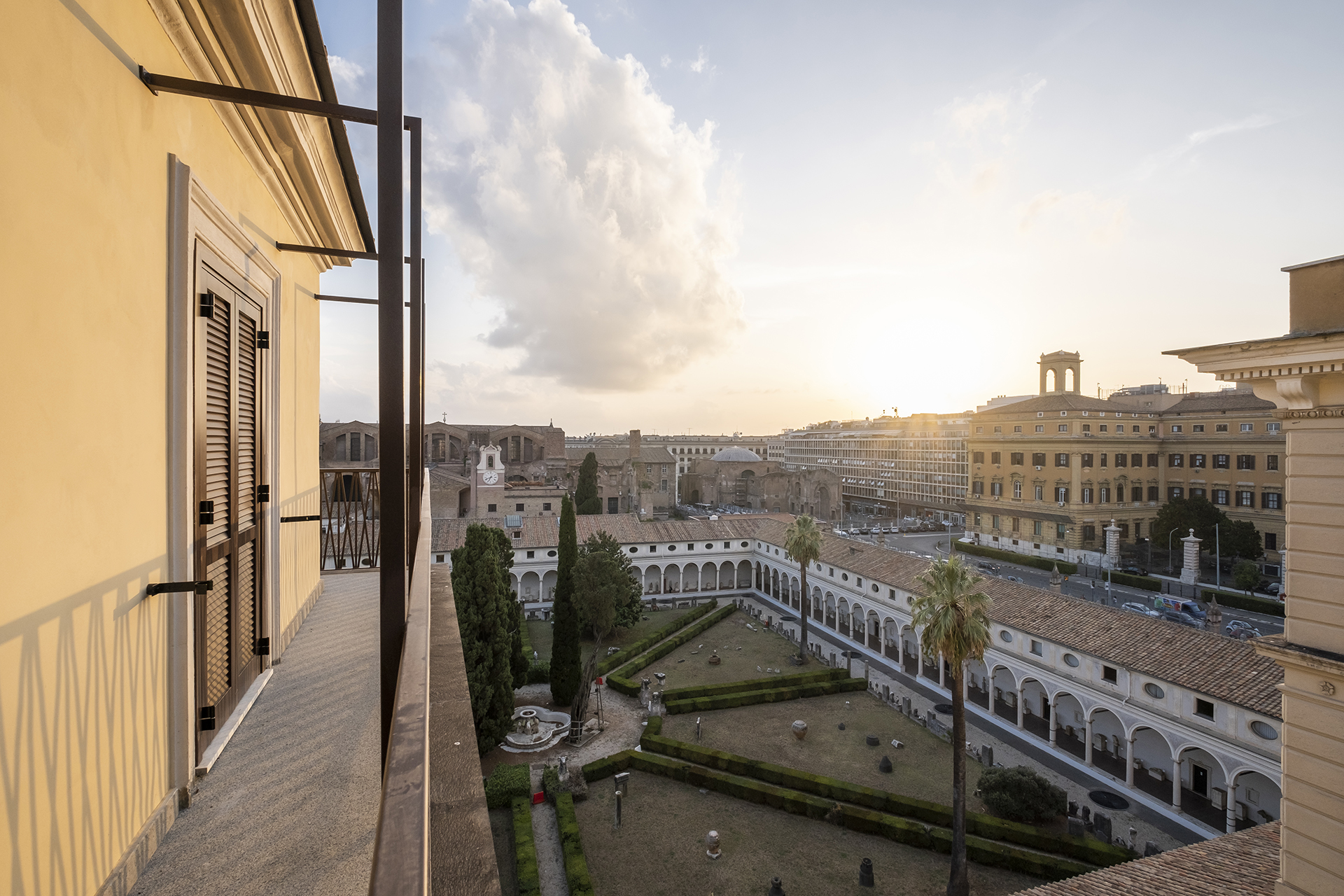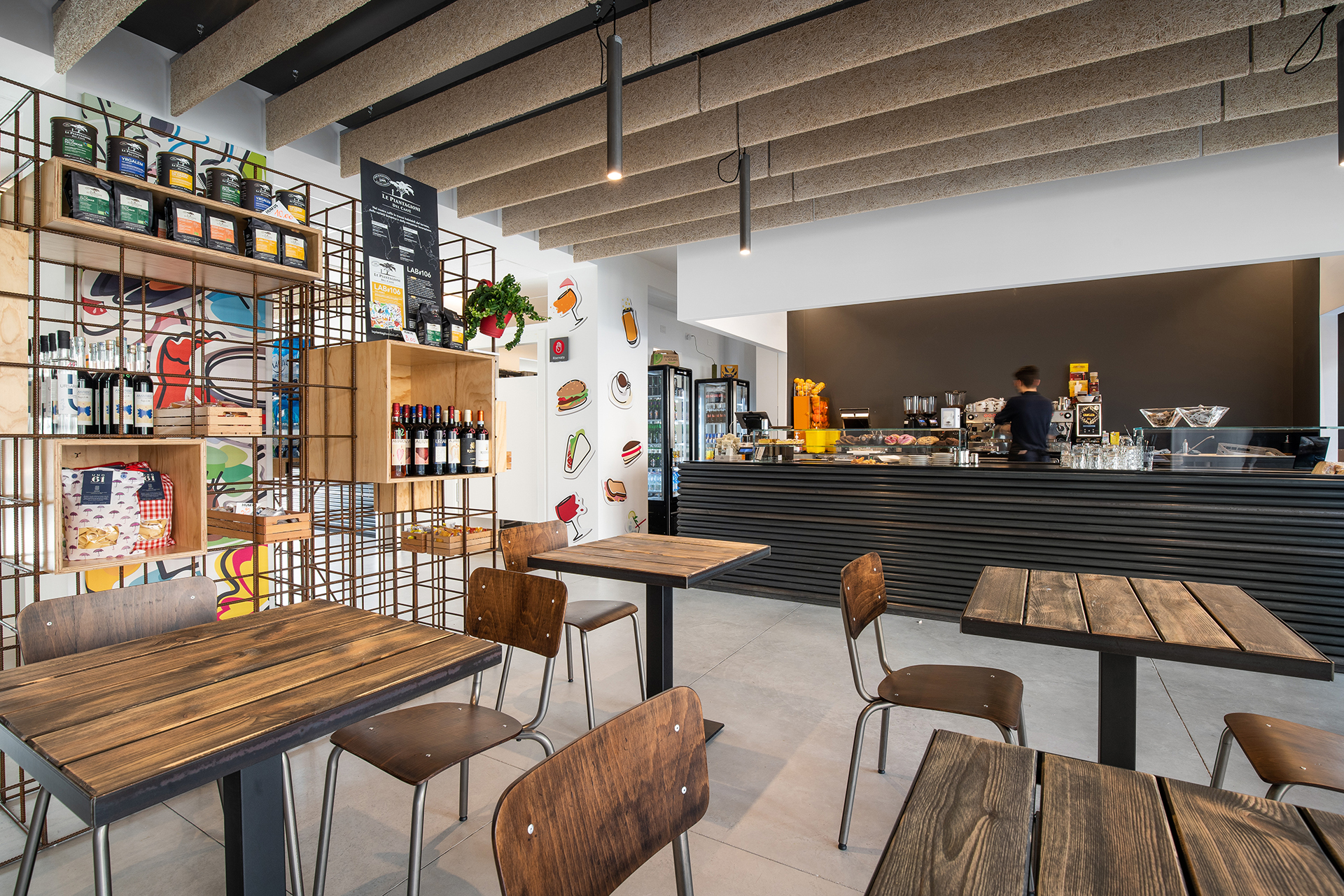 Hum.Us:
Affinity Food Space
Hum.us is the Camplus space dedicated to Dining, a project designed to create an environment different from the usual canteens, a place where you can enjoy food prepared by food professionals, but also study, engage in co-working activities, and participate in meetings with some of the most renowned artisans in the industry.
Camplus Roma San Pietro Media Gallery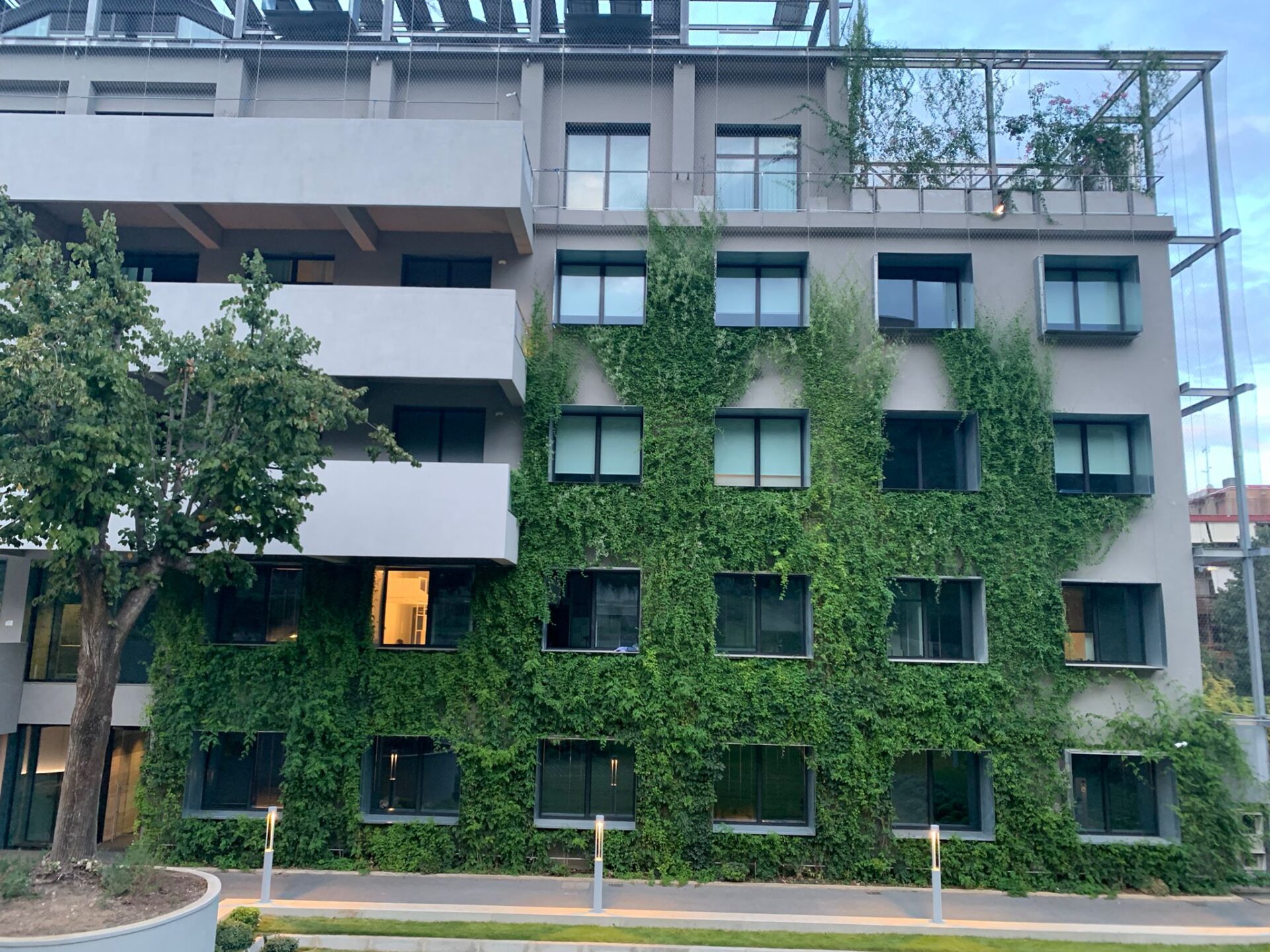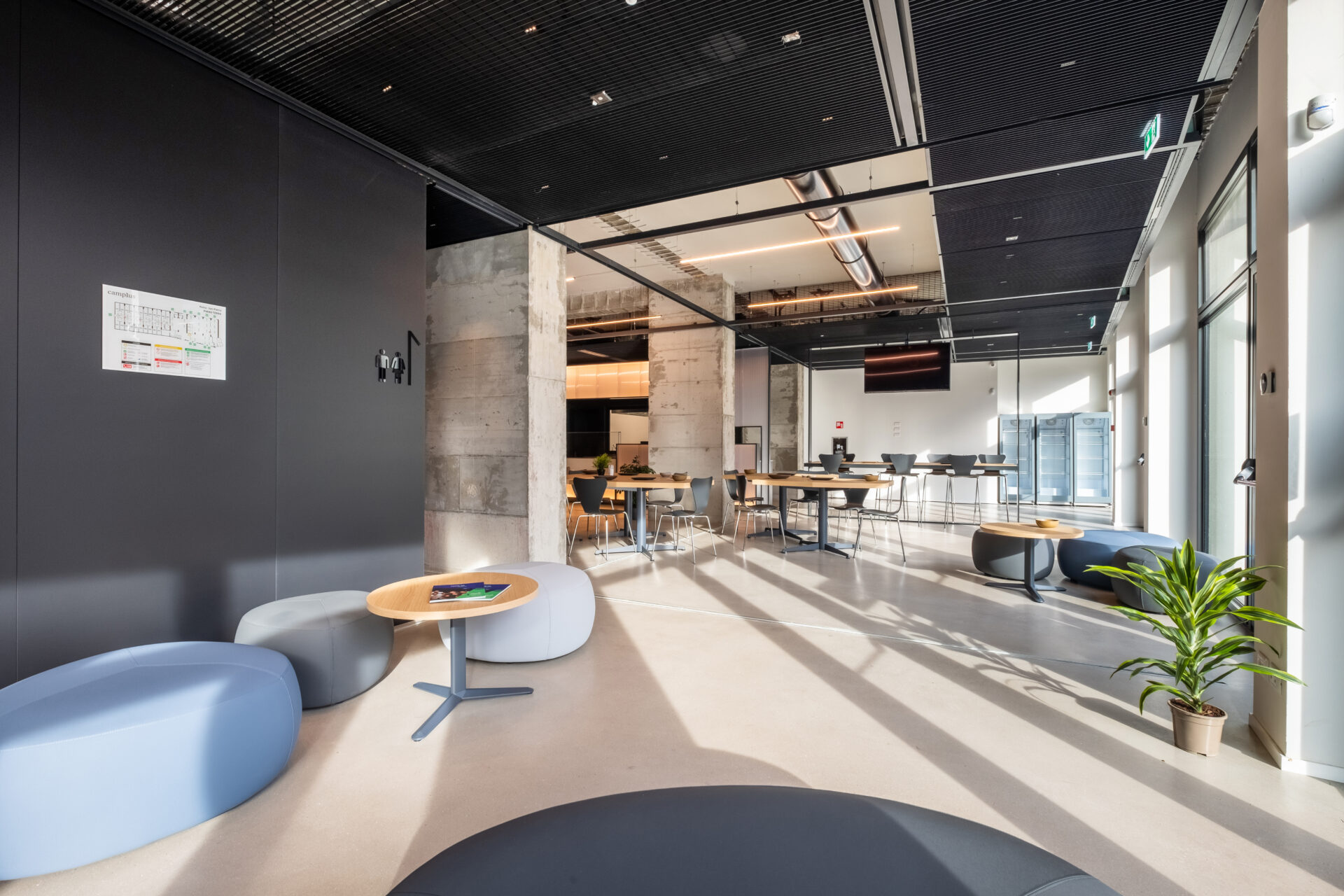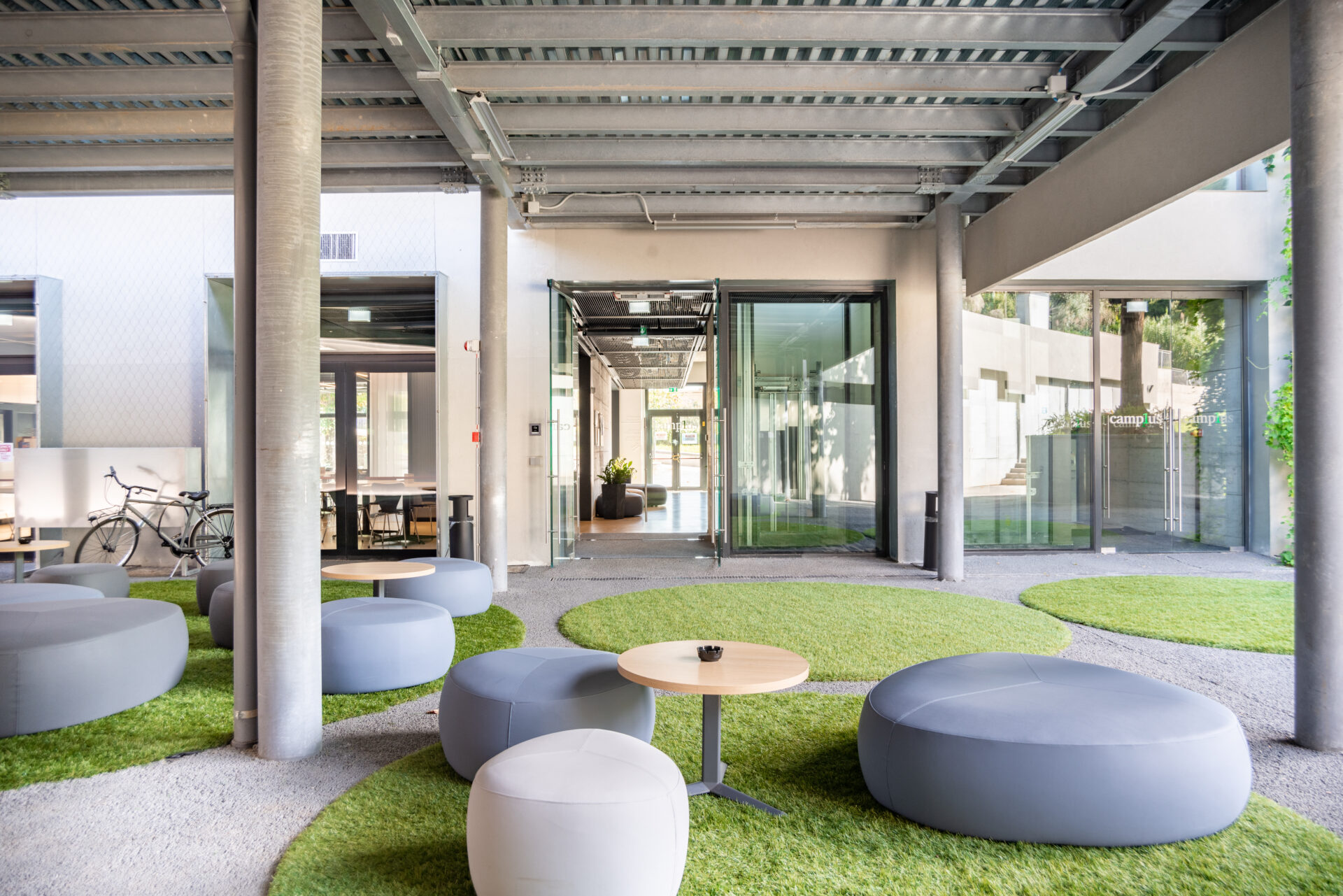 The staff of
Camplus Roma San Pietro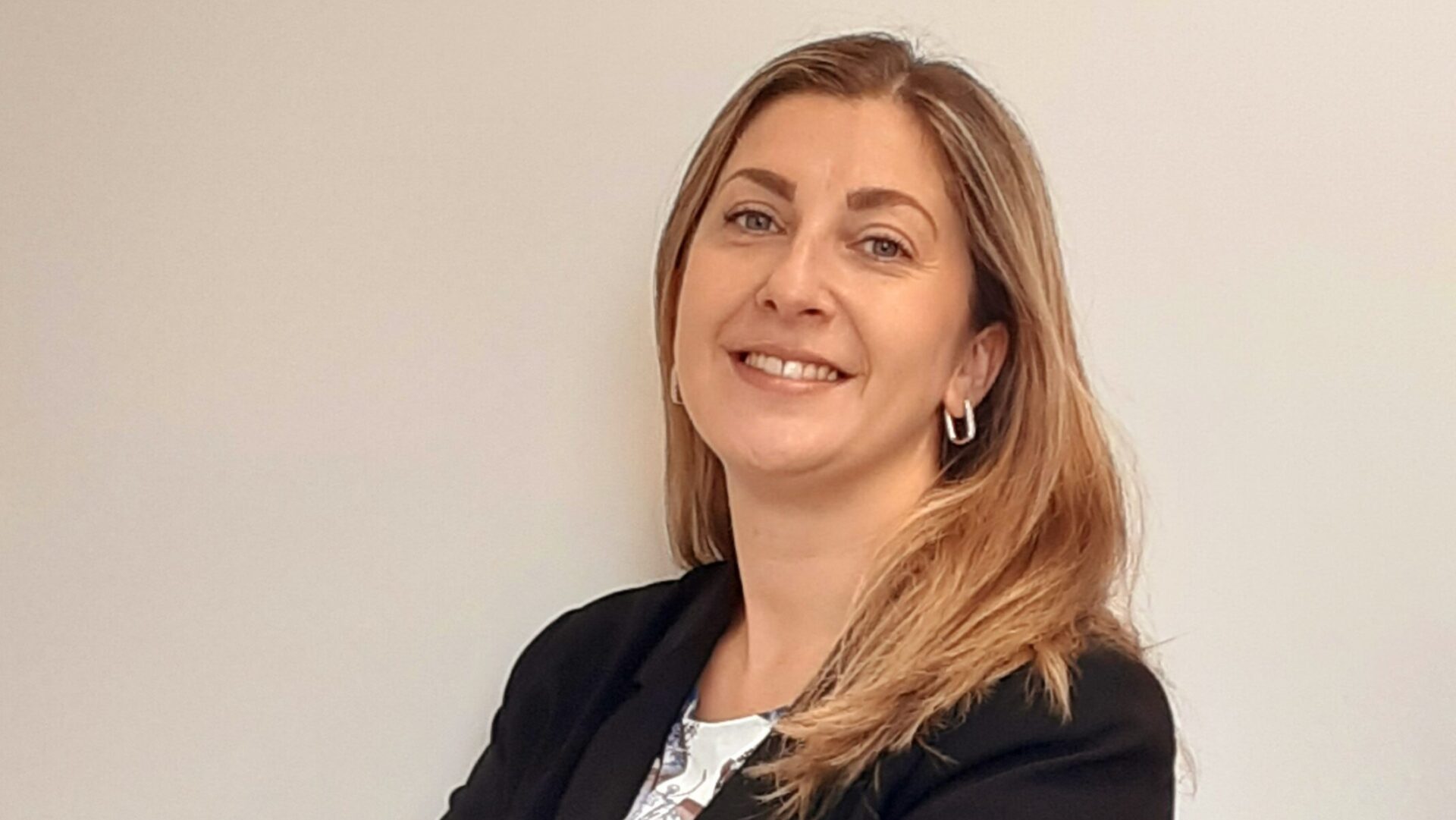 Resident Manager
SILVIA CALENZO
Il mio motto: "Se parlare gentilmente alle piante può farle crescere, immagina cosa può fare agli umani".